Yijiupi has a total of 7 patents globally, out of which 7 have been granted. Of these 7 patents, all the patents are active. China is where Yijiupi has filed all their patents. Parallelly, China seems to be the main focused R&D centre and also is the origin country of Yijiupi.
Yijiupi was founded in 2014. Yijiupi is an e-commerce company that restructures the wine supply chain. To offer additional services to a larger spectrum of customers, the firm has now started to penetrate the food and beverage industries. Furthermore, it provides offline chains, financial services for the supply chain, and shared warehousing and distribution services.
Do read about some of the most popular patents of Yijiupi which have been covered by us in this article and also you can find Yijiupi patents information, the worldwide patent filing activity and its patent filing trend over the years, and many other stats over Yijiupi patent portfolio.
How many patents does the Founder of Yijiupi have?
The Founder Sheng Qiang Chen, Shi Tao have 0 patents.
How many patents does Yijiupi have?
Yijiupi has a total of 7 patents globally. These patents belong to 7 unique patent families. Out of 7 patents, all the patents are active.
How Many Patents did Yijiupi File Every Year?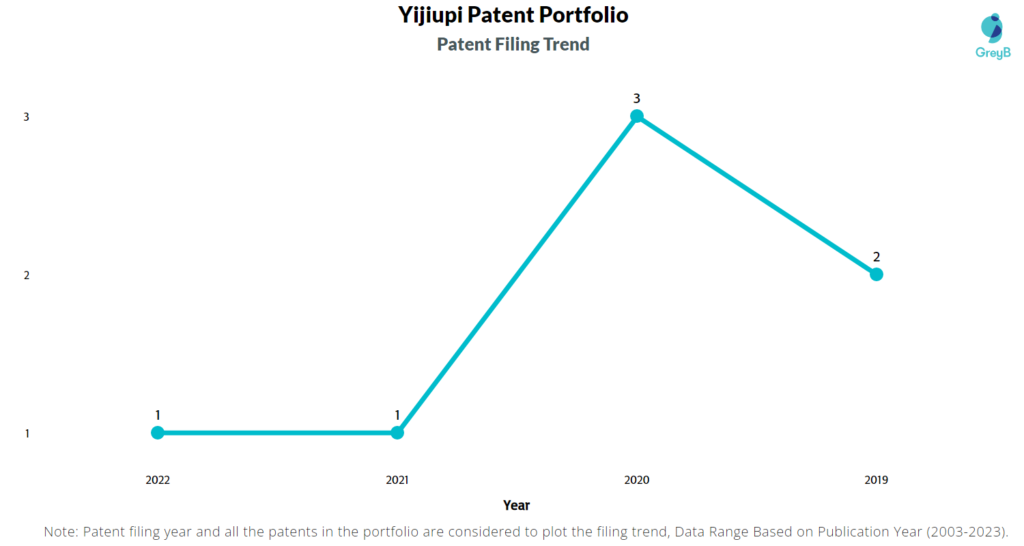 Are you wondering why there is a drop in patent filing for the last two years? It is because a patent application can take up to 18 months to get published. Certainly, it doesn't suggest a decrease in the patent filing.
| | | |
| --- | --- | --- |
| Year of Patents Filing or Grant | Yijiupi Applications Filed | Yijiupi Patents Granted |
| 2022 | 1 | 1 |
| 2021 | 1 | – |
| 2020 | 3 | – |
| 2019 | 2 | – |
How many Yijiupi patents are Alive/Dead?
All the Yijiupi patents are alive.
How Many Patents did Yijiupi File in Different Countries?
Yijiupi filled all their patents in China.
Where are Research Centers of Yijiupi Patents Located?
The Research Center of Yijiupi Patents is China.
List of Yijiupi Patents
| | |
| --- | --- |
| Yijupi Patent | Title |
| CN114003300B | Method And System For Determining Service Logic Based On Microservices |
| CN115842674A | Method And System Suitable For Cloud Service Multi-Tenant Isolation |
| CN113971470A | Supply Chain Order Delivery Sorting System |
| CN112685193A | Micro-Service Gateway Interface Exposure And Aggregation Method |
| CN112667249A | Activiti Workflow-Based Intensified Software Release Process Method |
| CN110688284A | Method And System For Managing And Monitoring Rabbitmq Message Queue |
| CN110109833A | Automated Test Case Obtaining Method And Device Based On Ui |
What are Yijiupi key innovation segments?
What Technologies are Covered by Yijiupi?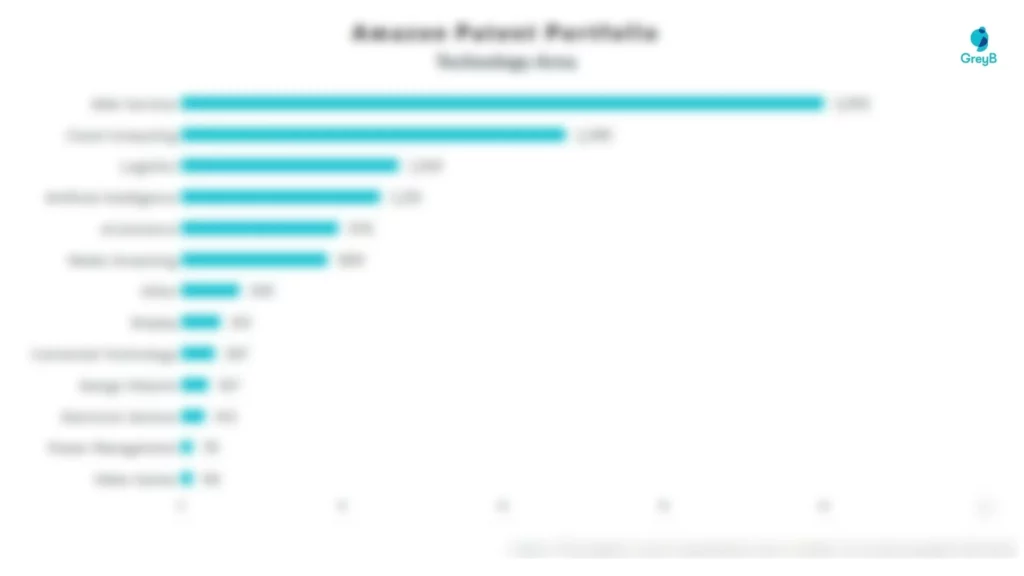 The chart below distributes patents filed by Yijiupi