Currently, a combination of marijuana cannabinoids including delta-9-tetrahydrocannabinol (THC) and cannabidiol (CBD) is used as a drug to treat muscle spasticity in patients with Multiple Sclerosis (MS).
Earlier there wasn't any cure for multiple sclerosis but a combination therapy using THC and CBD results in amelioration of EAE and interestingly EAE mice showed an increase in the mucin degrading bacterial species.
Similarly, researchers are finding different possible combinations to use medical marijuana more effectively. There are 65 patent families filed in the cannabinoid combination.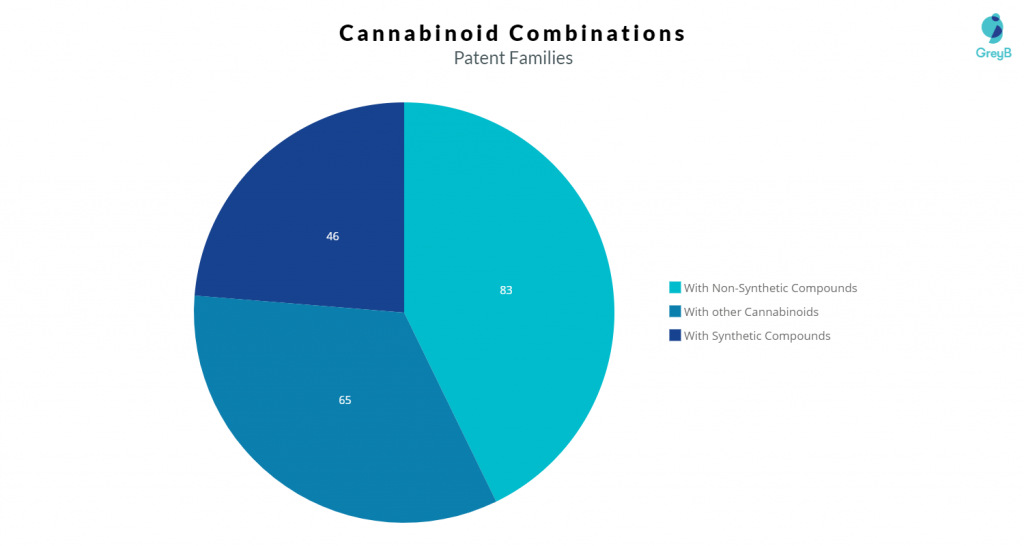 Researchers are using cannabinoid combinations with non-synthetic compounds to increase the efficacy. For example, researchers are experimenting on a combination of one or multiple active pharmaceuticals ingredients with the cannabinoids to increase the therapeutic efficacy or to decrease the side effects associated with it. There are 83 patent families filed under this tech area.
Year Wise Patent Filing Trends in Cannabis Extract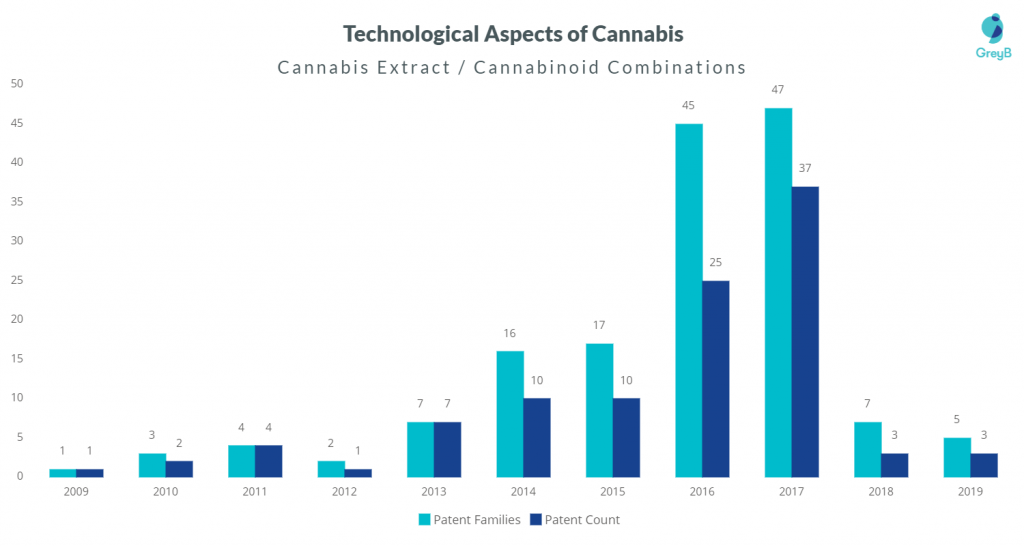 Explore Other Patent Statistics on Cannabis Industry