Patent filings in most of the technological aspects of Cannabis have taken an upward surge from 2014 onwards. This would be in line with the start of Cannabis being legalized in different areas. Now, as Cannabis is being integrated into different product lines, innovation in areas such as Sensory Technologies, Onset, and Duration are also taking off — which are important from a product point of view.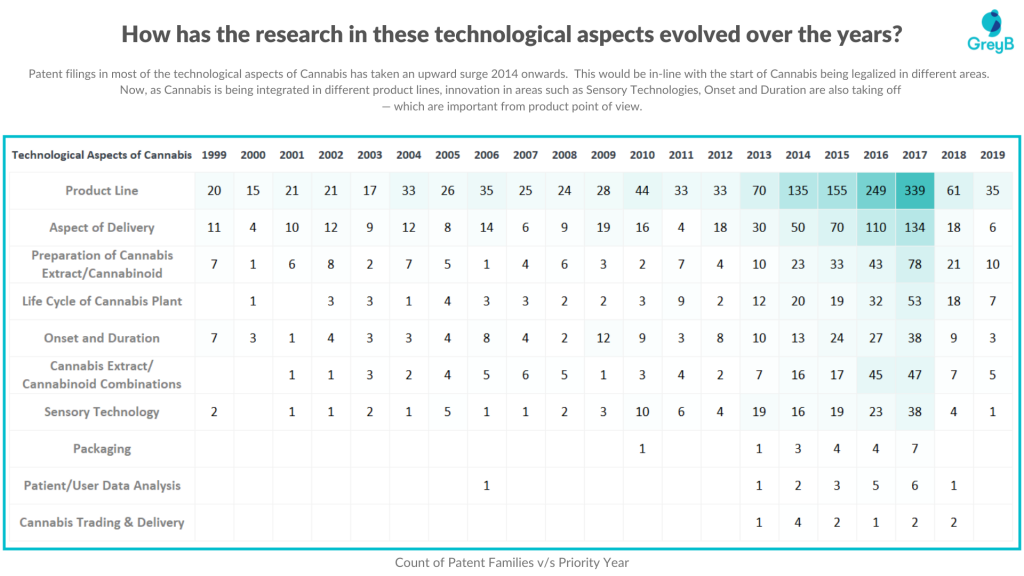 Number of Cannabis Players in Different Sub Technology Areas
A surge in the number of companies/academia filing patents in the Cannabis domain is expected. However, the notable thing is that the ratio of the number of patent filings to the number of companies lies between 1-1.5 on average. This denotes that although these domains are not monopolized, however, these technological segments are crowded. That said since the aspects are still developing and not monopolized — Company A can grab the opportunity of capturing the whitespace.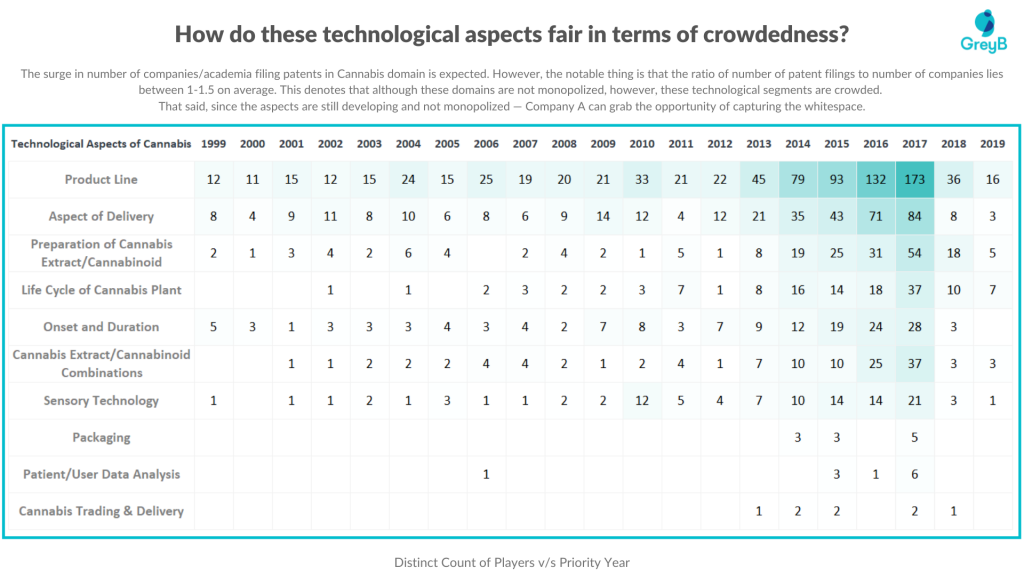 Explore Other Patent Statistics on Cannabis Industry