Facial Recognition technology is now widely accepted as the most natural of all forms of biometric measurements, face beautification techniques, creating avatars and for good reason: we recognise ourselves by looking at our faces rather than our fingerprints or irises! Since their inception, facial recognition systems have seen wider uses in recent times on smartphones and in other forms of technology.
Apple owns 90 patents related to facial recognition technology, out of which 54 have been granted. Of these 90 patents, 75% of patents are active.
How Many Facial Recognition Patents did Apple File Every Year?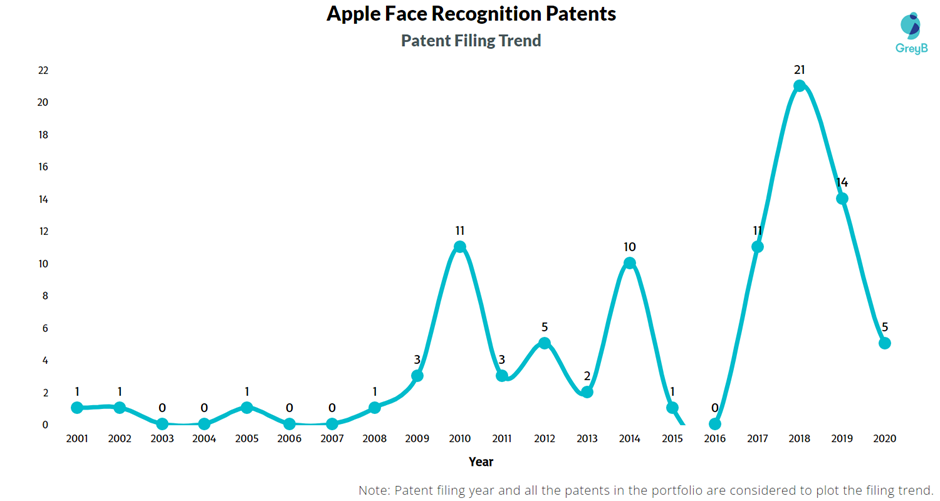 Are you wondering why there is a drop in patent filing for the last two years? It is because a patent application can take up to 18 months to get published. Certainly, it doesn't suggest a decrease in the patent filing.
The increase in the number of patent filings indicative of the fact that Apple pacing up its innovation in the area of Facial Recognition and also is engaged in the process to build a better and more functional product that would be available to all.
| | | |
| --- | --- | --- |
| Year of Patents Filing or Grant | Apple Facial Recognition Patents Applications Filed | Apple Facial Recognition Patents Granted |
| 2011 | 3 | – |
| 2012 | 5 | 3 |
| 2013 | 2 | 6 |
| 2014 | 10 | 7 |
| 2015 | 1 | 5 |
| 2016 | – | – |
| 2017 | 11 | 2 |
| 2018 | 21 | 2 |
| 2019 | 14 | 11 |
| 2020 | 5 | 9 |
| 2021 | – | 4 |
How facial recognition works?
Facial recognition is the process of identifying or verifying the identity of a person using their face. Based on a person's face details, it captures, analyses, and compares patterns with the help of technologies such as Artificial Intelligence and Machine Learning!
Apple's Face ID
Much of our digital lives is saved on our phones and so it is critical to keep that data safe. That is why passwords were created. Passwords used to be as simple as a four-digit code, and now we've progressed from unlocking our phones using fingerprint to facial recognition.
Apple created and developed Face ID, a facial recognition system to unlock your personal gadget i.e. iPhone and iPad.
It uses a state-of-the-art TrueDepth camera system with advanced technology to properly trace the geometry of your face to deliver intuitive and safe authentication.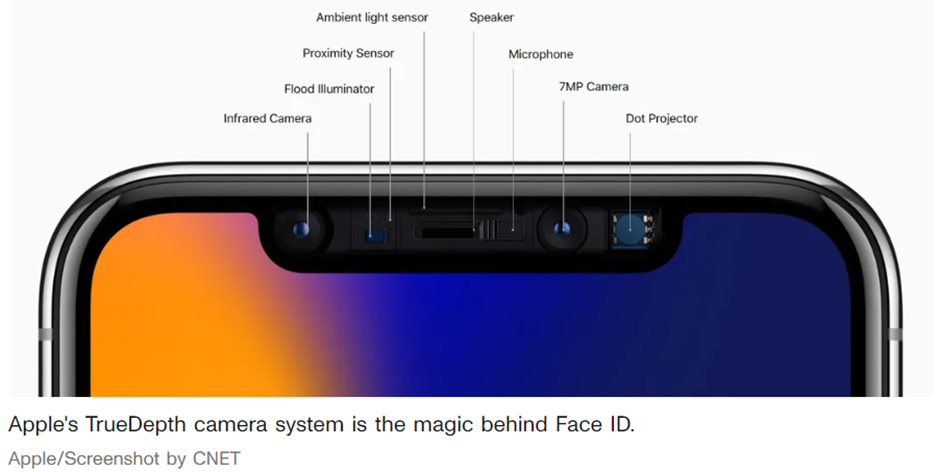 Apple appears to be working on Face ID profiles. Systems described in the patents may recognise unique characteristics on the user's face, such as haircuts, beards, moustaches, glasses, no glasses, reading glasses, sunglasses, and more.
Face ID profiles could be a step toward having similar technology on the Mac, as Touch ID allows users to switch accounts easily by simply placing their right finger on the sensor.
Let's have a look at some of the Apple's facial recognition patents!
"Next-gen Facial Recognition Technology"
Apple was recently granted a new patent related to its Face ID biometric security technology (US20190080149A1). The patent describes a next-generation face recognition system that uses facial heat mapping for authentication.
Face recognition technology has traditionally relied on the user's face in a "captured image". However, any obstacle, such as glasses, masks, or hair, could potentially hinder the authentication process. This is where the new Apple patent comes in! It maps heat from a user's face.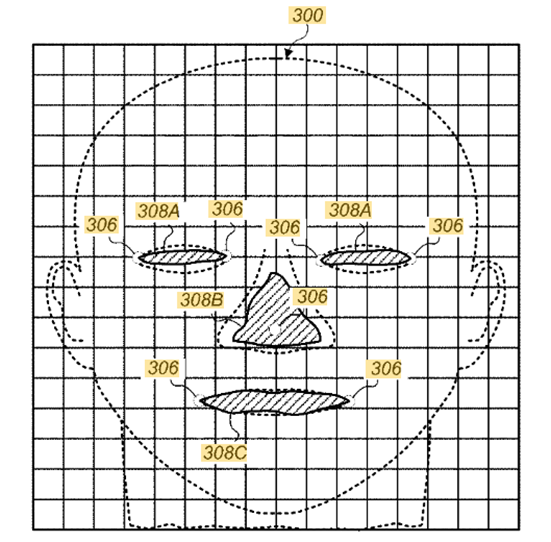 An Apple device can be unlocked by using a person's unique facial heat signature. This could help solve the problems that traditional facial recognition technology has, as well as allowing the firm to keep using its Face ID system, which has been problematic since the pandemic due to the increased use of face masks.
"Killing the notch"
Apple users have always complained about that "big notch" and Apple has been listening to its fans out there and working on it and now they came up with a solution. Apple was recently granted a patent by the USPTO that relates to removing the iPhone's notch and relocating the TrueDepth camera system behind the iPhone's display (US11294422B1).
Currently, Apple's TrueDepth camera notch lowers the display's potential size because the camera takes up a section of the iPhone's front surface, preventing the display from taking up that space.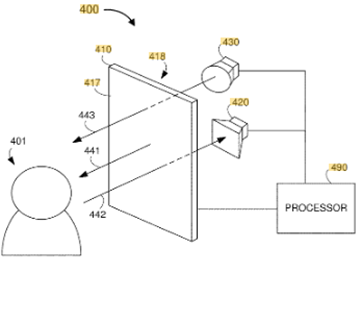 The patent describes the iPhone which has a display having a front surface and a back surface. The camera is disposed on the back surface of the display, eliminating the need for a notch!
The iPhone includes a processor which is configured to receive the captured image and process it in such a way to reduce image distortion of the captured image caused by the display in the front.
"Detecting Partial faces using Machine Learning"
If only part of a face is detected in an image, Face ID algorithms often reject it for face detection. Face detection is unreliable at detecting partial faces, hence such photos are frequently discarded.
The detection process is also limited when providing detection in challenging lighting conditions (low light and/or bright light conditions).
The patent (US10769414B2) includes a face detection technique that may determine whether a face is present in the image and, if so, produce a bounding box for the face in the image. The advanced face identification algorithm can recognise a face in any orientation in a picture.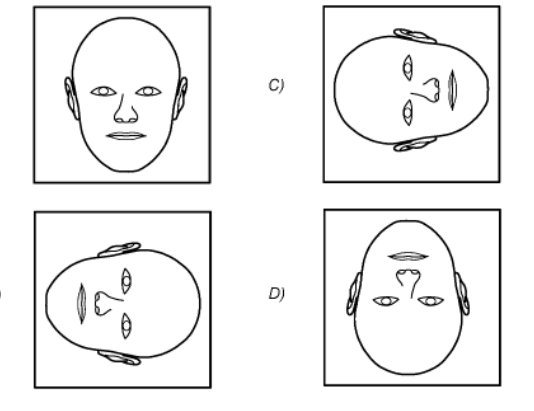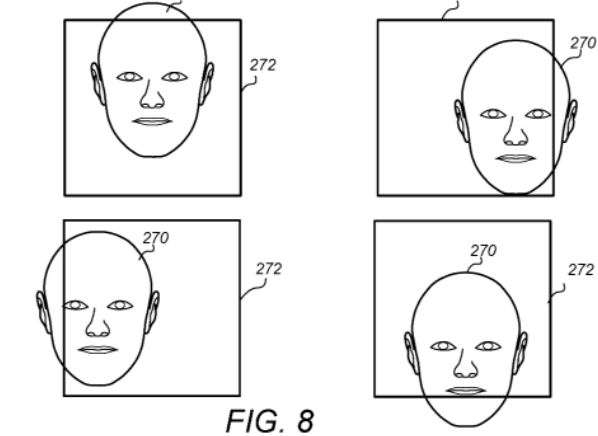 "Avatars"
This patent (US10452896B1) talks about avatars! Avatars are usually graphical images or figures that depict humans. They are used as IDs of people who operate in online contexts like as computer gaming environments, social media environments, and other virtual worlds.
Avatars' graphical representations are usually restricted. An authoring tool, for example, may allow a user to choose from a library of predetermined graphical elements, requiring an author to choose a face element, hair element, and other elements from which the avatar is composited.
Users in computing environments may want to utilise avatars that seem like caricatured versions of themselves. In the present invention the avatars would retain a cartoonish appearance while closely resembling the users' own.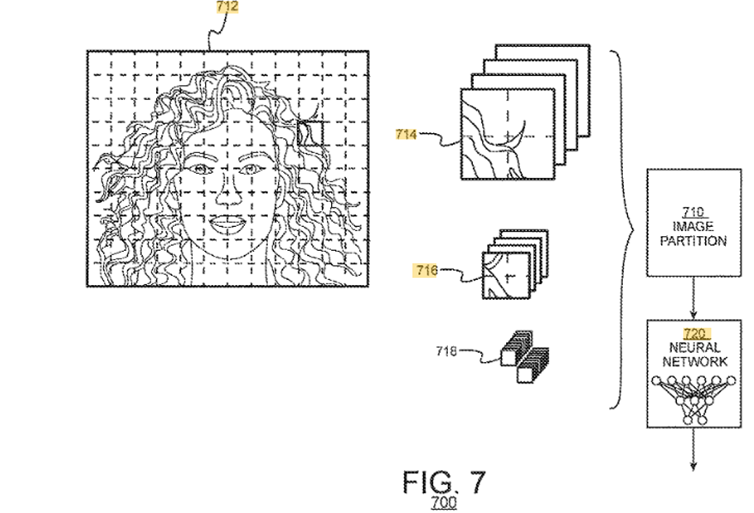 An avatar or Memoji is currently confined to a user's face. In the future, avatars will include a user's body.
Mixed-reality headsets provide users with Augmented Reality/ Virtual reality (AR VR) experiences. These AR VR have a user avatar that replicates the user's actions. When the user moves a part of his or her body, the avatar moves in response. Presenting accurate avatars in such AR VR experiences necessitates understanding the user's body pose.
Apple also owns an "Avatar" patent that presents an avatar of the user that mimics the behaviour of the user (US11062476B1). If the user moves a portion of his/her body, the avatar moves the corresponding portion i.e., Avatar body movements in real time.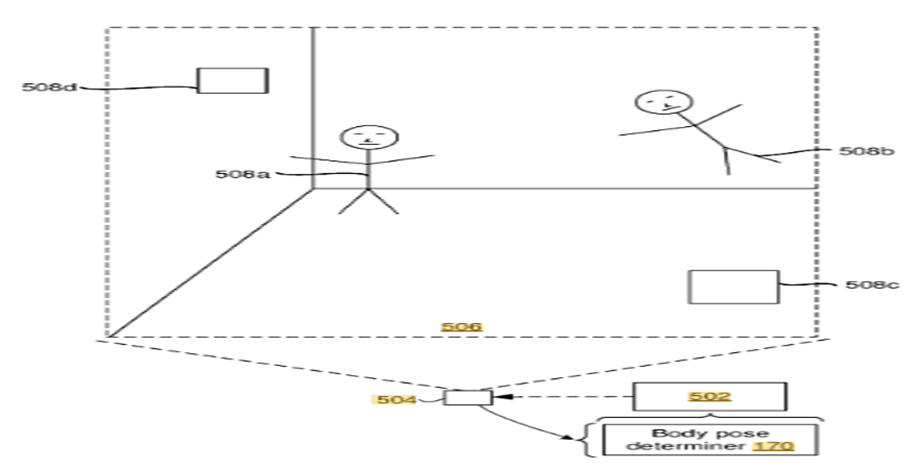 This picture represents an example body determiner that is part of a neural network training system.
It's worth noting, though, that Apple will not necessarily employ its patents in actual products. Nonetheless, it's intriguing to observe that the corporation is developing technology to enhance its ecosystem's worth.
Apple Face Recognition Key Patents
US7155058B2 is the most popular patent among all the Apple Face Recognition patents. It has received 109 citations so far from companies like Microsoft, Canon, and Nokia.
Below is the list of 10 most cited patents of Apple Face Recognition Patents:
Competitors of Apple who are also working on Face Recognition Technology
If patents or patents from a particular technology area of a company receive a lot of citations, it implies that the technology is being followed and incrementally innovated by the citing companies. It also indicates that citing companies are working on similar and closely related technologies.
The top citing companies in the Apple Face Recognition patents are Samsung, Elwa, and Google.
List of the top forward citing Companies –
| | |
| --- | --- |
| Company | Number of Patents |
| Samsung | 22 |
| Elwha | 9 |
| Google | 8 |
| Sony | 7 |
| Intel | 6 |
| Motorola | 6 |
| Microsoft | 6 |
| IBM | 6 |
| LG | 6 |
| Canon | 5 |
Need to know anything else? We got you covered!