This segment of Medical Devices contains thirteen different sub-areas like Durable Devices, Feeding Devices, Infant Care Devices, Measuring Devices, Mobility Devices, Prosthetics Devices, and Sensory Devices.
The patent activity hasn't seen many changes over the last ten years but some of the sub-segments, such as Measuring Devices, surely have seen a jump. Philips and Siemens are the top patent filers of Measuring Devices. Till 2010, Medtronic was the top patent filer before Philips and Siemens overtook. Medtronic has been slowly decreasing its patent filing since 2012.
Below is the patent filing activity in Measuring Devices segment: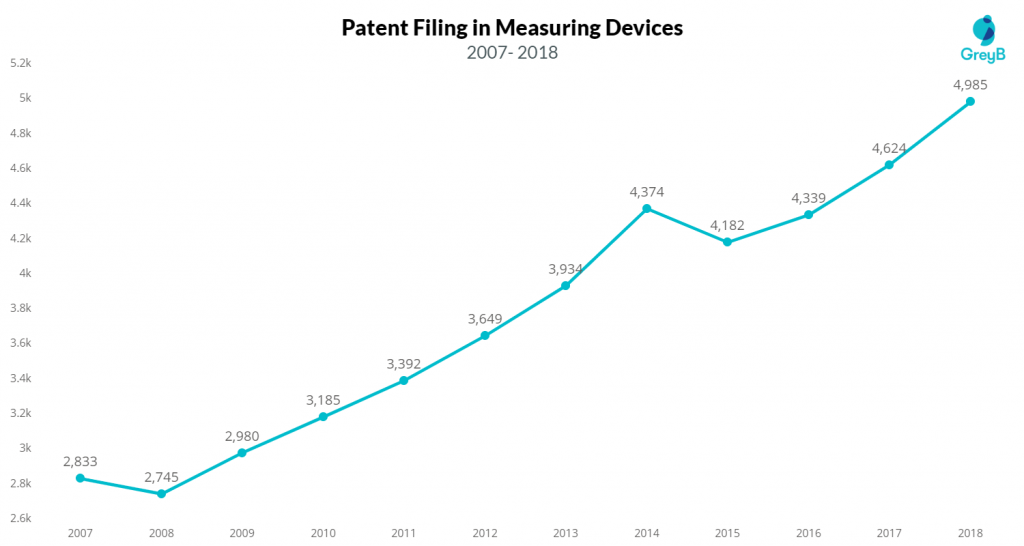 Telehealth Equipment has also registered an increase in patent filing activity, and Philips, Medtronic, and Cardiac Pacemakers are the top patent filers.
Similarly, as the aforementioned case, Medtronic was the top patent filer until Philips surpassed it. Medtronic has become inactive after 2012 as mentioned above. Treatment equipment is the only sector in the assistive care devices where Medtronic leads.
Below are the top three companies with the most patent filing activity in the entire Assistive Care Devices segment: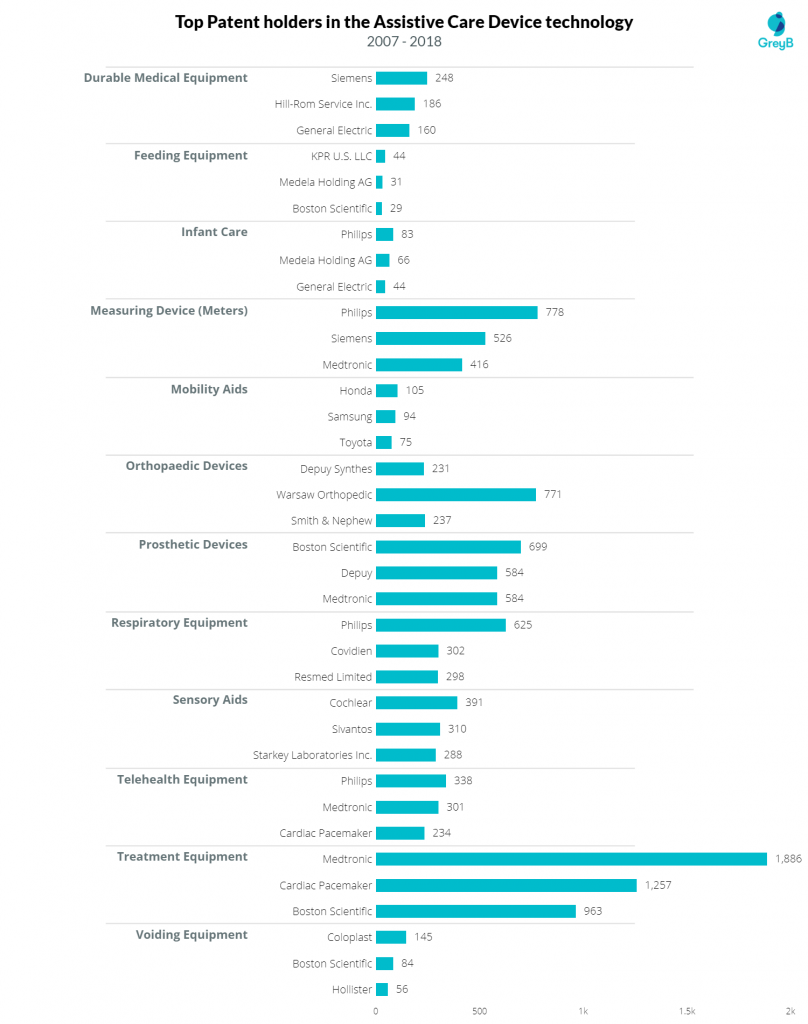 Analysis By: Vipin Singh, Marketing