Founded in 2016 by Carsten Breitfeld and Daniel Kirchert, Byton operates as an electric vehicle company that designs cars as fully connected smart devices on wheels.
Below are the key insights on Byton patents. Find patent insights on patent portfolios of other autonomous vehicle startups here: Autonomous Vehicle Patents
How many patents does Byton have?
Byton has a total of 265 patents globally. These patents belong to 108 unique patent families. Out of 265 patents, 247 patents are active.
How Many Patents did Byton File Every Year?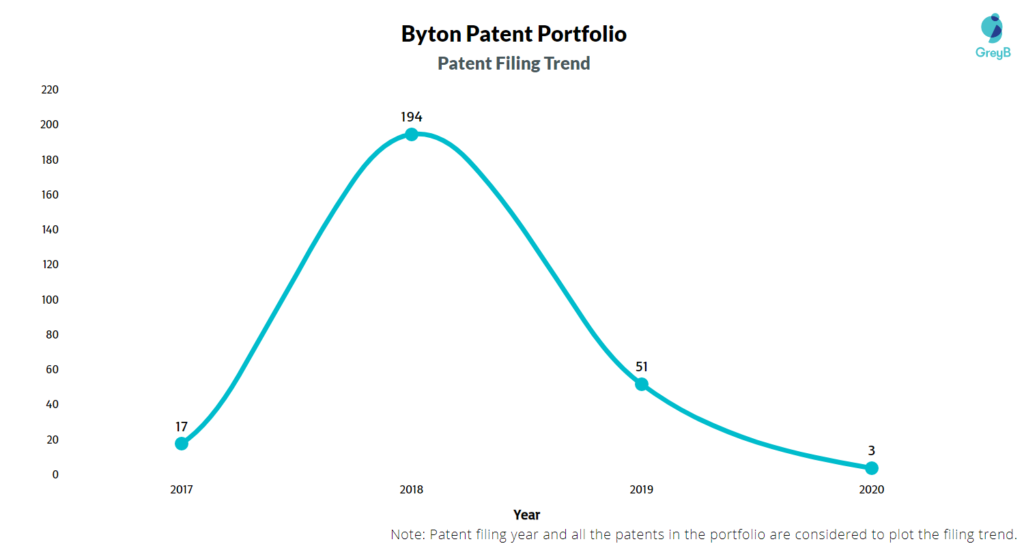 Are you wondering why there is a drop in patent filing for the last two years? It is because a patent application can take up to 18 months to get published. Certainly, it doesn't suggest a decrease in the patent filing.
How many Byton patents are Alive/Dead?
Worldwide Patents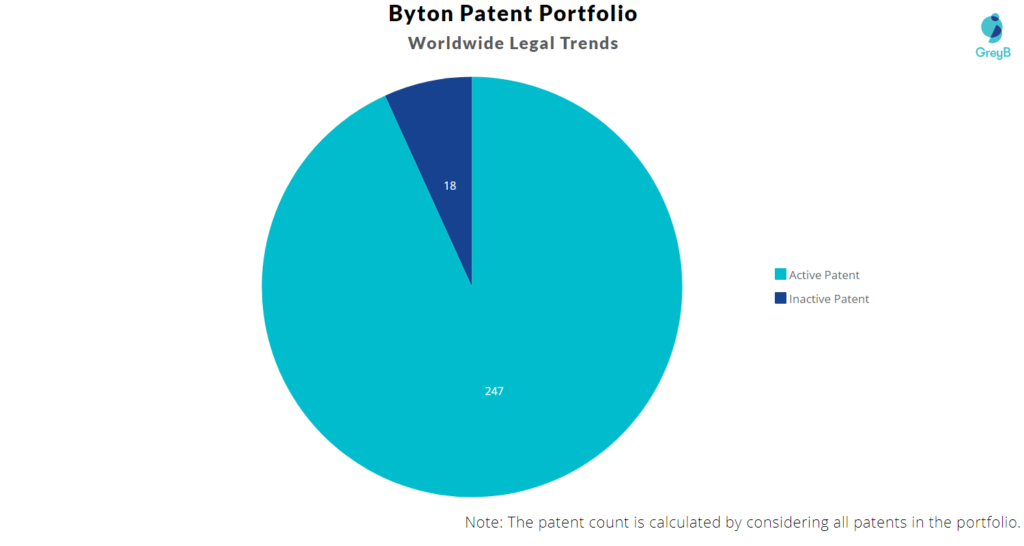 Patent Families
How Many Patents did Byton File in Different Countries?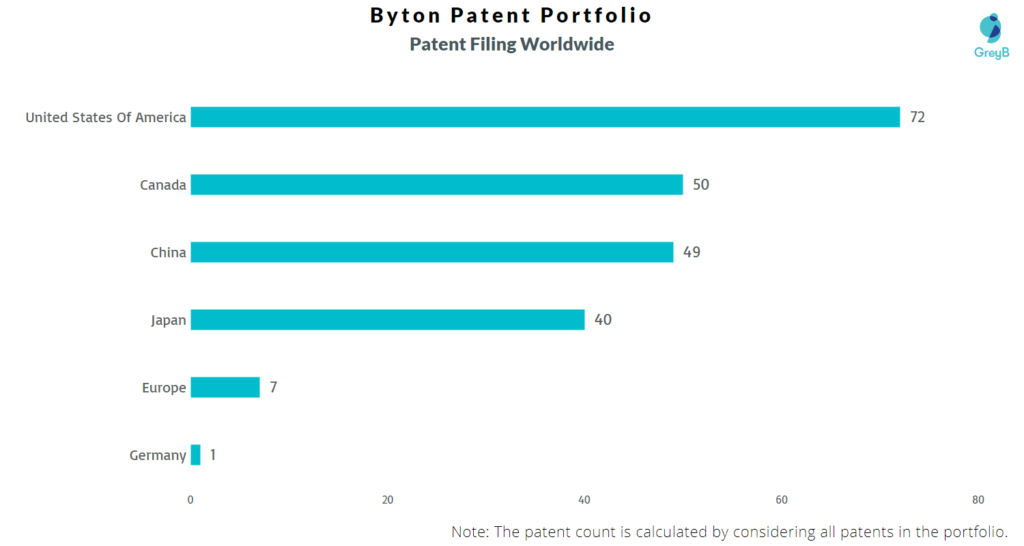 What Technologies are Covered by Byton Patents?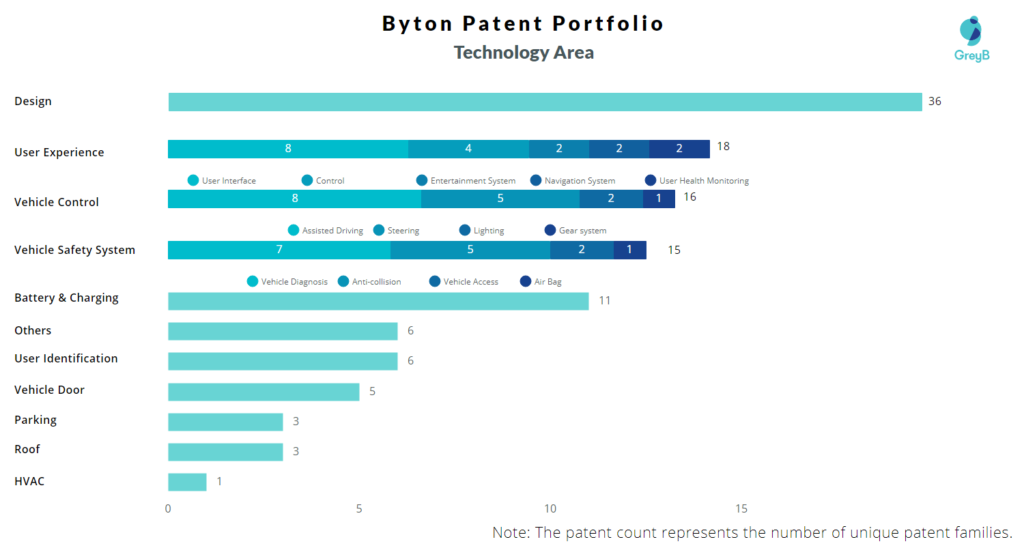 The chart below distributes patents filed by Byton in different countries on the basis of the technology protected in patents. It also represents the markets where Byton thinks it's important to protect particular technology inventions.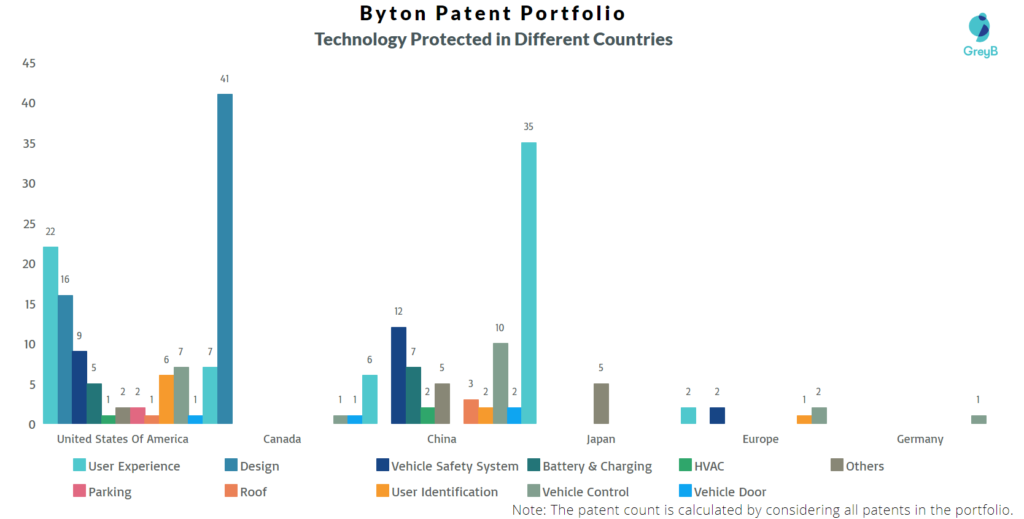 Where are Research Centers of Byton Located?
R&D Focus: How Byton Research Focus Changed Over the Years?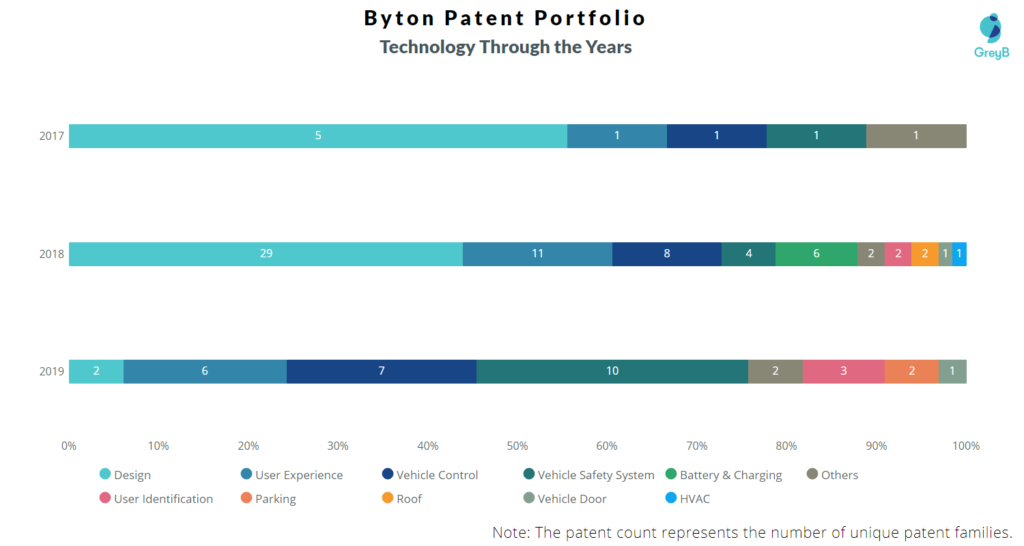 10 Best Byton Patents
USD860228S1 is the most popular patent in the Byton portfolio. It has received 9 citations so far from companies like Samsung, BostonGene Corporation, and Teva Pharmaceuticals.
Below is list of the 10 most cited patents of Byton:
| | |
| --- | --- |
| Publication Number | Citation Count |
| USD860228S1 | 9 |
| USD843408S1 | 9 |
| USD842889S1 | 9 |
| USD864227S1 | 7 |
| USD842888S1 | 6 |
| USD842887S1 | 6 |
| USD842884S1 | 6 |
| USD855638S1 | 5 |
| USD841679S1 | 5 |
| USD841666S1 | 5 |
Technology Analysis By: Navjyot Singh, Insights;Gate Team