IBM, Microsoft, and Google are the top patent holders in the AI domain with 3594, 2207, and 1174 patent families respectively. This depicts that the USA holds the largest AI patent portfolio.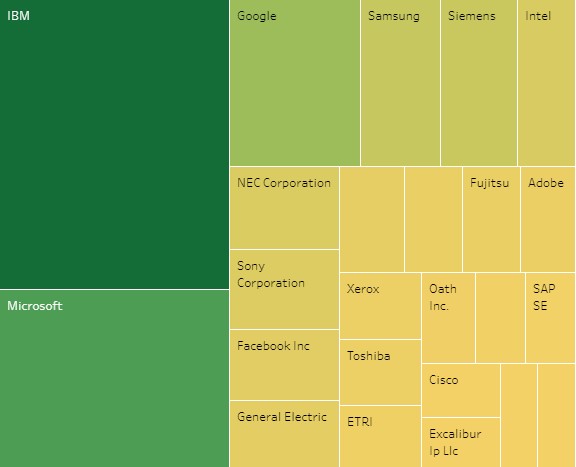 Patent filing has increased by around 54% in the AI domain since 2014 in the US. According to the recently updated International Data Corporation data, spending on AI systems grew $37.5 billion in 2019 and is forecasted to reach $97.9 billion in 2023.
With the majority ($20 billion to $30 billion) invested by tech firms like Google's parent Alphabet, IBM, and Microsoft, there is or certainly will be a lot of investment in AI.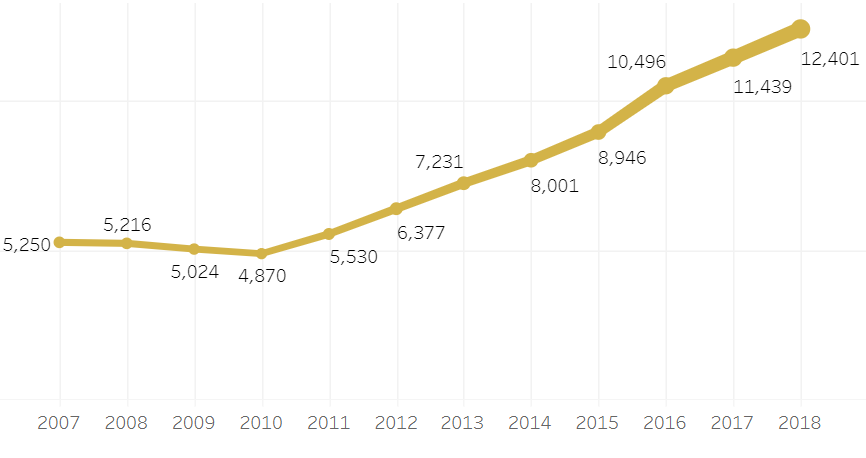 The major technology under AI with the most filed patents is Machine Learning (AI technique), found in 80% of all AI-related patents with 9959 patent applications in the year 2018.
Why is AI patent Filing Skyrocketing?
A decline in the ratio of scientific papers to inventions was observed in 2016, which indicated a shift from theoretical research to practical applications.
With practical applications came in the acquisition trend. Largely, 434 companies have been acquired since 1998, with more than 50% of the acquisitions taking place since 2016.
Another reason for the boom in AI-related patents is because they not only disclose AI techniques and applications but often refer to a field or industry of application. Within these industries are various rapidly emerging areas like Aerospace and Avionics, Autonomous vehicles, etc.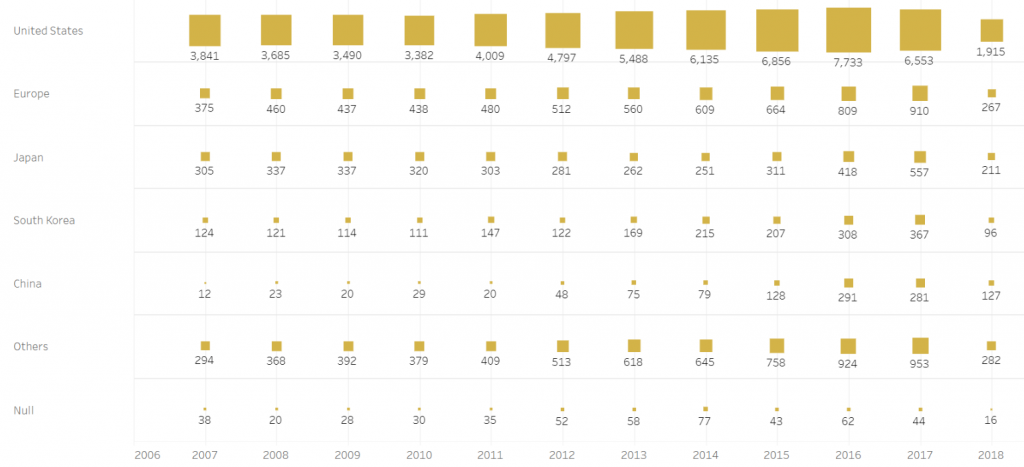 Interested in knowing which application areas these patents are covering? And how is the patent filing distributed in different tech areas of each company? Fill out this form to get access and explore AI patent filing trend in-depth.
Stats Compiled By: Prinkal, Report Generation Team, Nidhi, Research Analyst, Market Research