Smartphone hardware components segment received highest patent filings among other cluster. A total of 97,413 patents are filed during 2007 and 2018.
In display and camera sub-segment, downward trends in patent filing have started appearing. Per year patent filing in display, and camera segments have reduced from 3559 and 1885 patent applications per year in 2012 and 2014 respectively to 3307 and 1526 in 2018.
In SOC, the patent filing in US first increased from 861 patent applications in 2009 to 1632 in 2014. Thereafter it fell to 1566 applications in 2015 and then went up to 1641 patent applications per year in 2018. The sub-segment Speakers and Microphone, and Charging Accessories have been witnessing a growing trend. The patent filing in Speakers and Microphone, and Charging Accessories rises to 1206 and 1468 patent applications respectively in 2018 from 504 and 606 patent applications in 2009.
Year wise Patent Filing Trends in Smartphone Hardware Component [2007-2018]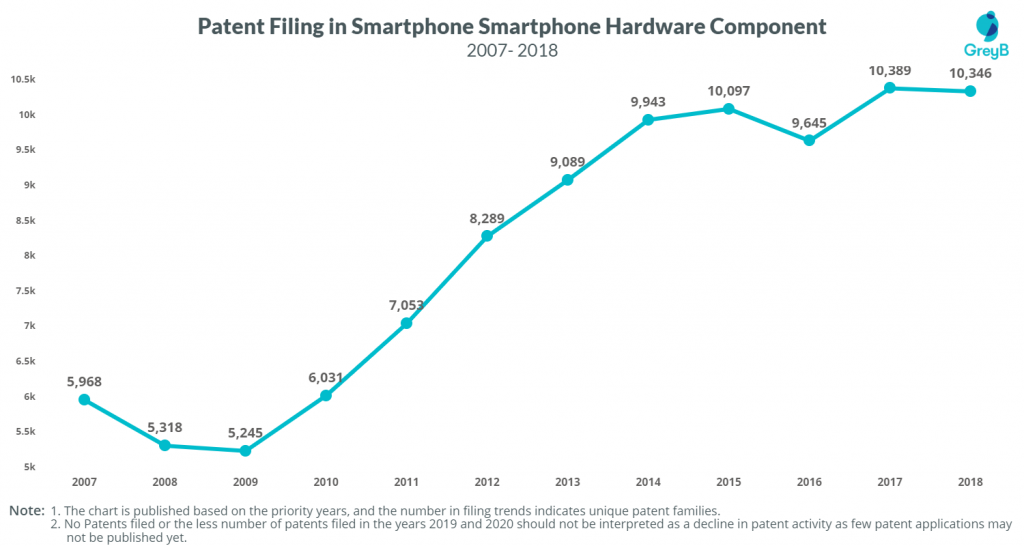 Top US Patent Holders in Smartphone Hardware Components [2007-2018]
Samsung is dominating patent filings in the smartphone hardware components segment as the Korean conglomerate work on all the sub-segments. It has filed more than 1000 patents for display alone and is a top patent holder in all sub-segments except for SoC in which Qualcomm leads.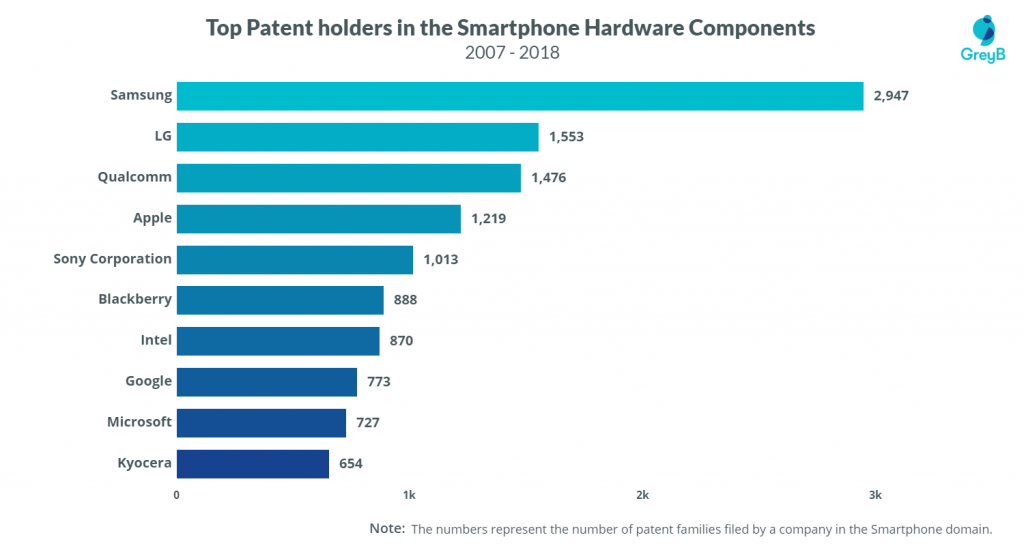 Top 3 US Patent Holders in Sub Segments of Smartphone Hardware Components [2007-2018]