Nationwide Mutual Insurance has a total of 52 patents globally, out of which 36 have been granted. Of these 52 patents, more than 75% patents are active. United States of America is where Nationwide Mutual Insurance has filed the maximum number of patents, followed by Australia and Canada. Parallelly, USA seems to be the main focused R&D center and is also the origin country of Nationwide Mutual Insurance.
Nationwide Mutual Insurance was founded in 1926. Nationwide Mutual Insurance operates in the financial services sector. , Nationwide provides a full range of insurance and financial services products including auto, business, homeowners, farm and life insurance; public and private sector retirement plans, annuities and mutual funds; excess & surplus, specialty and surety; pet, motorcycle and boat insurance.
Do read about some of the most popular patents of Nationwide Mutual Insurance which have been covered by us in this article and also you can find Nationwide Mutual Insurance patents information, the worldwide patent filing activity and its patent filing trend over the years, and many other stats over Nationwide Mutual Insurance patent portfolio.
How many patents does the CEO of Nationwide Mutual Insurance have?
The CEO, Kirt Walker has 0 patents.
How many patents does Nationwide Mutual Insurance have?
Nationwide Mutual Insurance has a total of 52 patents globally. These patents belong to 32 unique patent families. Out of 52 patents, 39 patents are active.
How many Nationwide Mutual Insurance patents are Alive/Dead?
Worldwide Patents
Patent Families
How Many Patents did Nationwide Mutual Insurance File Every Year?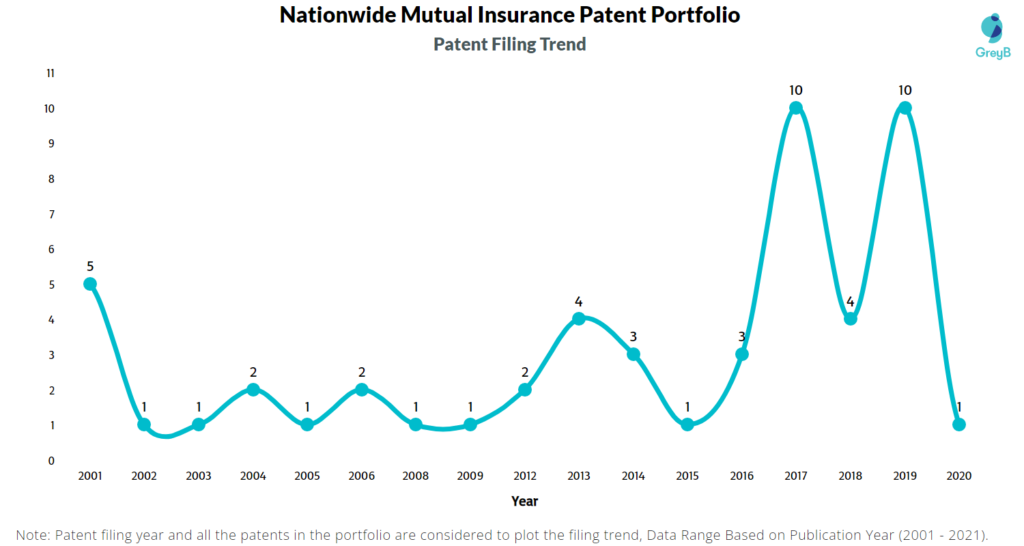 Are you wondering why there is a drop in patent filing for the last two years? It is because a patent application can take up to 18 months to get published. Certainly, it doesn't suggest a decrease in the patent filing.
| | | |
| --- | --- | --- |
| Year of Patents Filing or Grant | Nationwide Applications Filed | Nationwide Patents Granted |
| 2012 | 2 | 1 |
| 2013 | 4 | – |
| 2014 | 3 | 1 |
| 2015 | 1 | 2 |
| 2016 | 3 | 2 |
| 2017 | 10 | 2 |
| 2018 | 4 | 2 |
| 2019 | 10 | 9 |
| 2020 | 1 | 9 |
| 2021 | – | 8 |
How Many Patents did Nationwide Mutual Insurance File in Different Countries?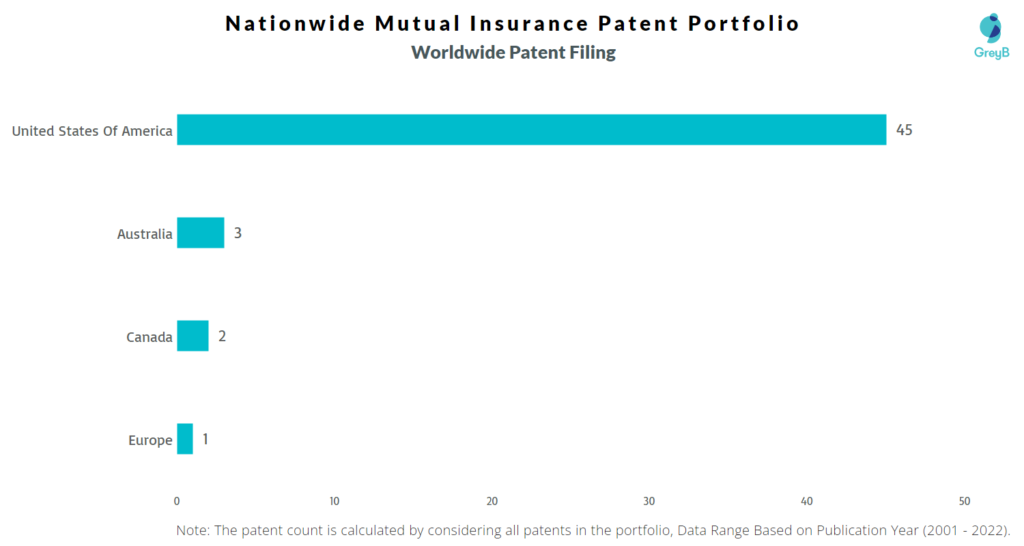 Countries in which Nationwide Mutual Insurance Filed Patents
| | |
| --- | --- |
| Country | Patents |
| United States Of America | 45 |
| Australia | 3 |
| Canada | 2 |
| Europe | 1 |
Where are Research Centers of Nationwide Mutual Insurance Patents Located?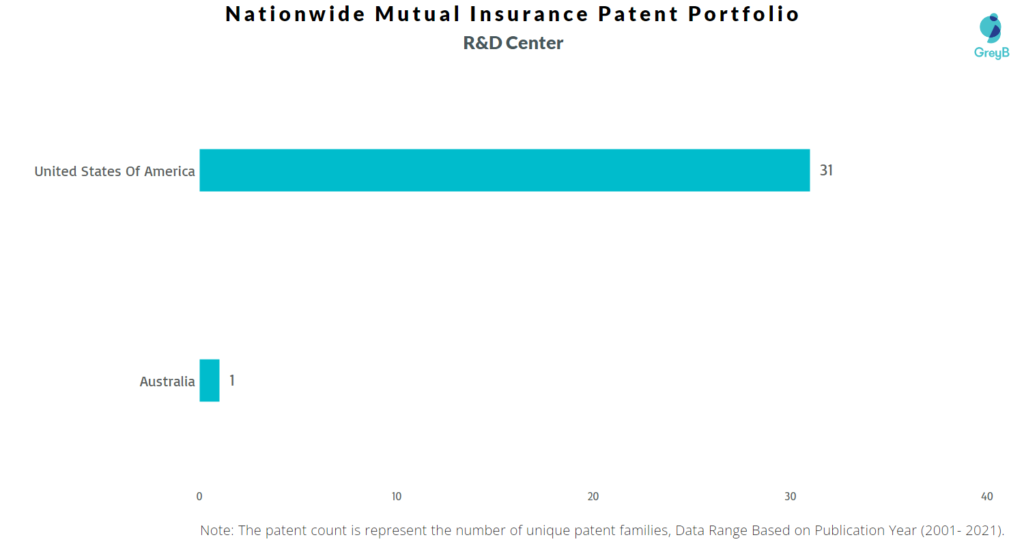 10 Best Nationwide Mutual Insurance Patents
US20030167191A1 is the most popular patent in the Nationwide Mutual Insurance portfolio. It has received 101 citations so far from companies like Genworth Financial, Fannie Mae and Detroit Diesel.
Below is the list of 10 most cited patents of Nationwide Mutual Insurance:
What Percentage of Nationwide Mutual Insurance US Patent Applications were Granted?
Nationwide Mutual Insurance (Excluding its subsidiaries) has filed 44 patent applications at USPTO so far (Excluding Design and PCT applications). Out of these 36 have been granted leading to a grant rate of 90.0%.
Below are the key stats of Nationwide Mutual Insurance patent prosecution at the USPTO.
Which Law Firms Filed Most US Patents for Nationwide Mutual Insurance?
| | | |
| --- | --- | --- |
| Law Firm | Total Applications | Success Rate |
| Morgan Lewis & Bockius | 22 | 90.00% |
| Walker & Jocke | 9 | 100.00% |
| Ralph E Jocke | 4 | 100.00% |
| Thomas E Lees | 2 | 100.00% |
| Daniel D Houser Ii | 1 | 0.00% |
| Daniel H Golub | 1 | 0% |
| Mcnees Wallace & Nurick | 1 | 0.00% |
The way insurers and their consumers interact is changing as a result of insurance innovations. Insurers can create a more integrated, seamless, and digital experience for the businesses they represent by using these advances.
APIs enable different apps and services to interact in a variety of ways. An API can be thought of as a computing interface that allows various types of software to connect with one another.
APIs are being utilised in the insurance industry to digitise operations and provide clients with a smooth, omnichannel experience. APIs can be used to do things like:
· Digitally deliver tailored insurance quotes.
· Process policies online, allowing insurers and their insureds to engage quickly and seamlessly.
· Connect with and search carrier marketplaces, making it simple for providers to locate the right coverage for their customers.
· Help insurers identify efficiencies in their claims management processes by improving integration with internal and third-party platforms.
· Connect systems to insurance comparison shopping websites to provide quotations to potential customers.
APIs are powerful, adaptable technologies that will help to optimise and automate the insurance purchasing and selling process.
To put it another way, AI allows computer systems and programmes to mimic intelligent behaviour. In practise, AI refers to situations in which robots are trained to think and learn in the same way that humans do.
AI has the potential to be extremely useful in the workplace, since it can be used to collect data on injuries and accidents, create a profile of each job task, and isolate specific risk factors.
Researchers, insurers, brokers, and employers can get to the underlying cause of accidents faster by speeding up the process of identifying possible claims issues, which can help cut costs. Furthermore, when claims data is handled rapidly, stakeholders can investigate specific injuries and their causes using the most up-to-date information. Customers' behaviours and habits can even be leveraged to create a personalised experience for them using AI.
EXCLUSIVE INSIGHTS COMING SOON!
What are Nationwide Mutual Insurance's key innovation segments?
What Technologies are Covered by Nationwide Mutual Insurance?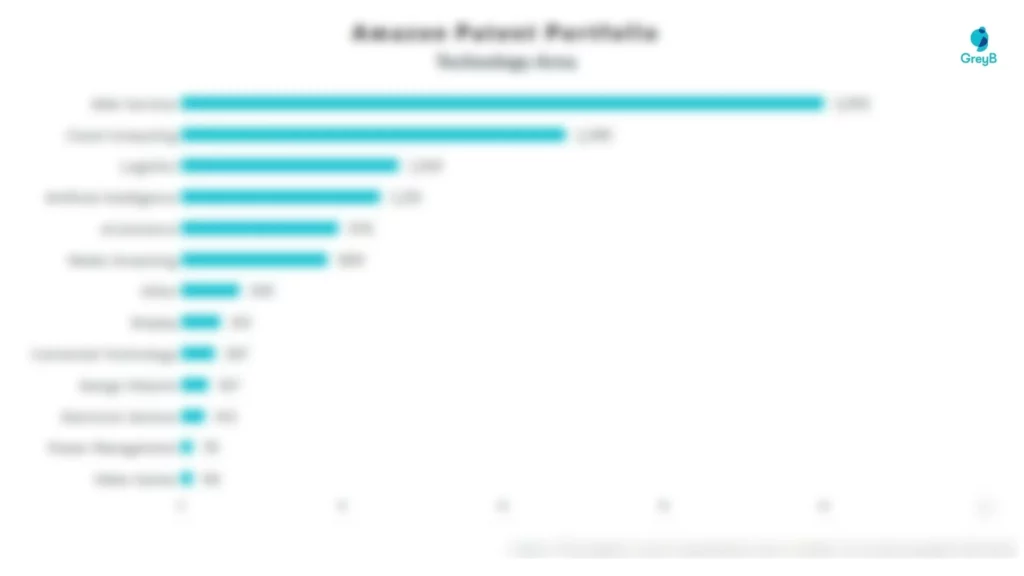 The chart below distributes patents filed by Nationwide Mutual Insurance in different countries on the basis of the technology protected in patents. It also represents the markets where Nationwide Mutual Insurance thinks it's important to protect particular technology inventions.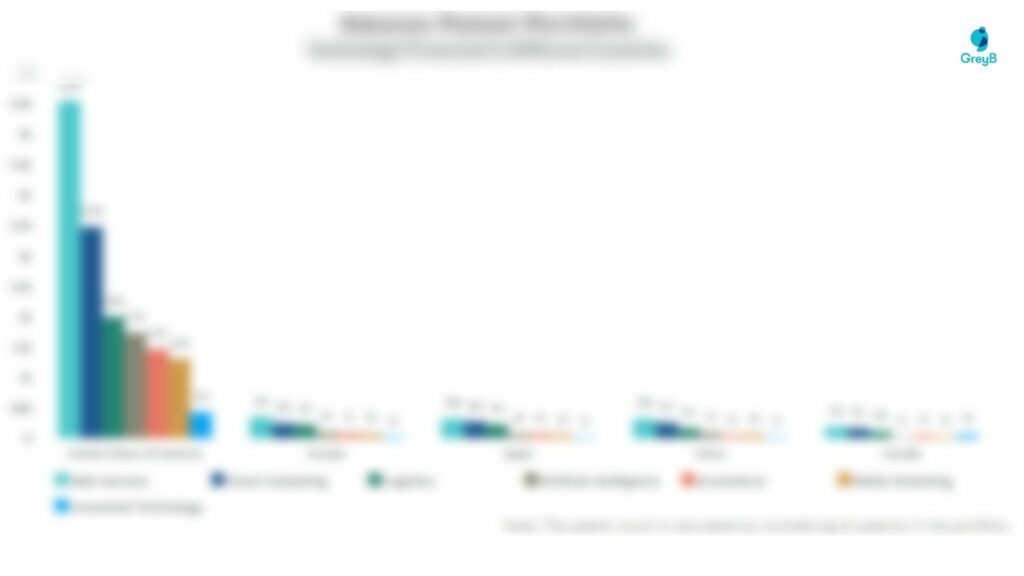 R&D Focus: How Nationwide Mutual Insurance search focus changed over the years?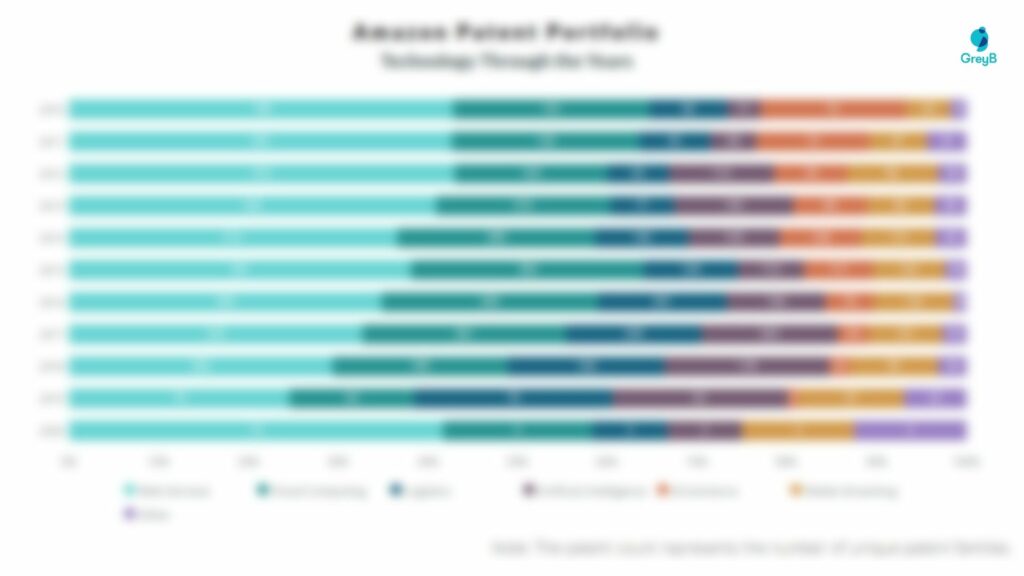 EXCLUSIVE INSIGHTS COMING SOON!
Interested in knowing about the areas of innovation that are being protected by Nationwide Mutual Insurance?