The innovation in building material has been going on for centuries. From using marble in Taj Mahal to long last concrete used by Romans, and from using large uncut rocks for building historical structures to using advanced composite materials for building skyscrapers and dams, we have come so far.
Today, the industry is researching smart and energy-efficient building materials. These smart materials can sense their environment and adapt to the change, are energy efficient, and are key to 21st-century competitive advantage.
The patent filing activities over the last decade didn't change much. We can see that with slight fluctuations in some years, the trend remained almost the same.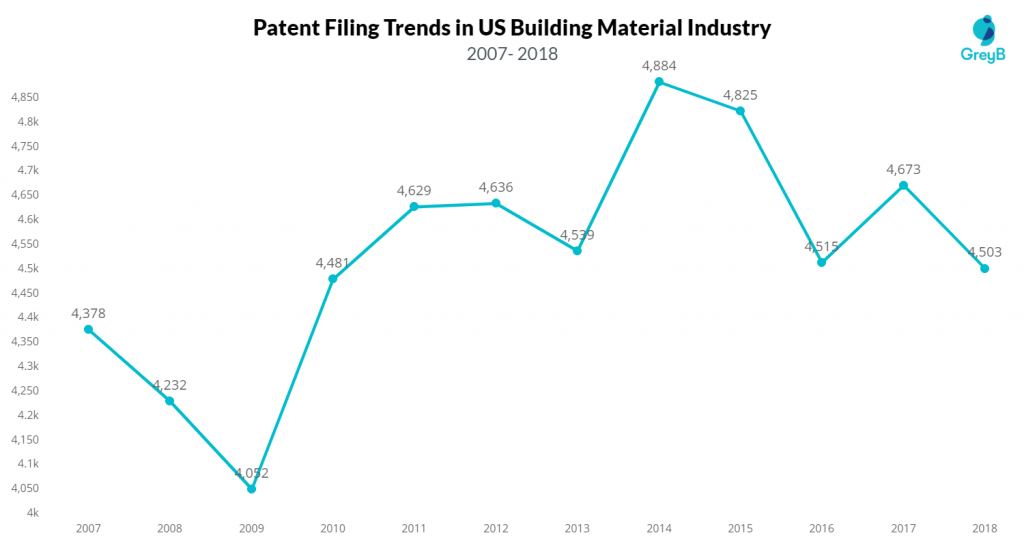 Analysis By: Nitin Balodi, Marketing