Sundar Pichai's portfolio has 5 patents that belong to 3 unique patent families. His patents belong to Software Installation and Throttle Valve Assembly.
Artificial intelligence is a profound technology "as important or more than fire and electricity," according to Alphabet's Sundar Pichai.
Sundar Pichai is a name that you may recognise from Google. He began his career with Google in 2004 and was named CEO in August 2015. He formerly oversaw product management and innovation for a number of Google's consumer products, including Google Toolbar, Chrome, and Chrome OS. He was also in charge of Google's HTML5 and open web platform activities. Sundar brings more than 15 years of experience developing high-tech consumer and enterprise products.
How Many Patents did Sundar Pichai File Every Year?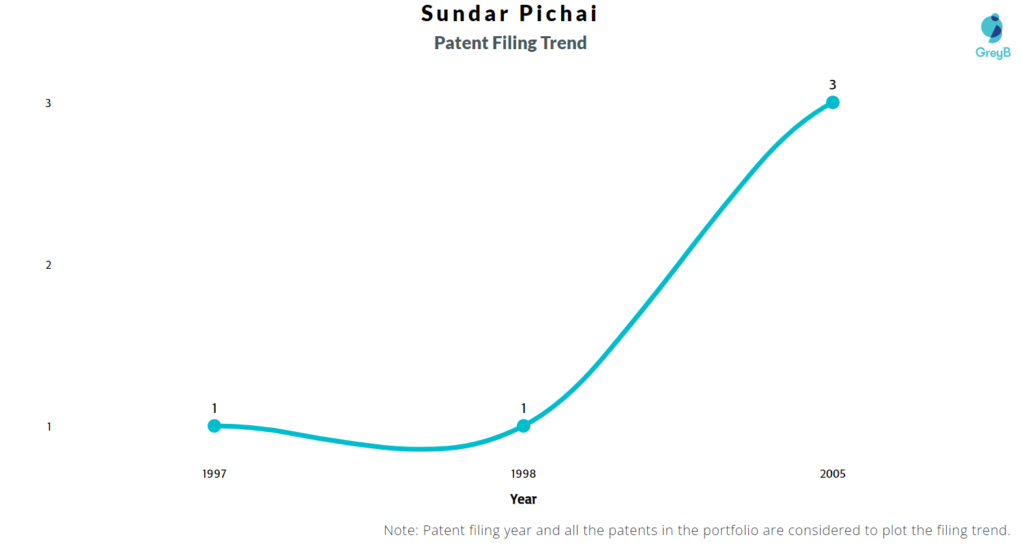 How many Sundar Pichai patents are Alive/Dead?
Sundar Pichai has a total of 5 patents. These patents belong to 3 unique patent families. Out of 5 patents, 2 patents are active.
Worldwide Patents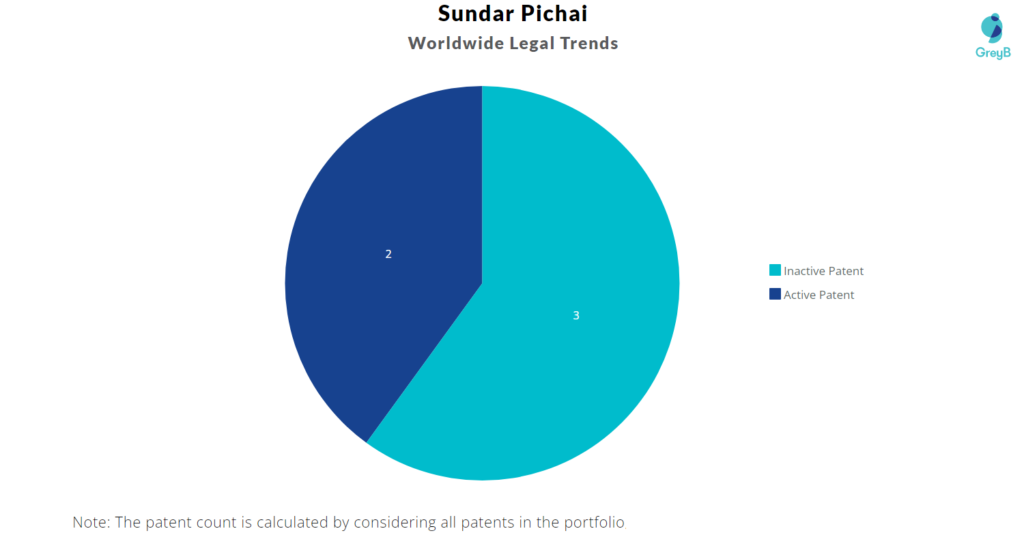 How Many Patents did Sundar Pichai File in Different Countries?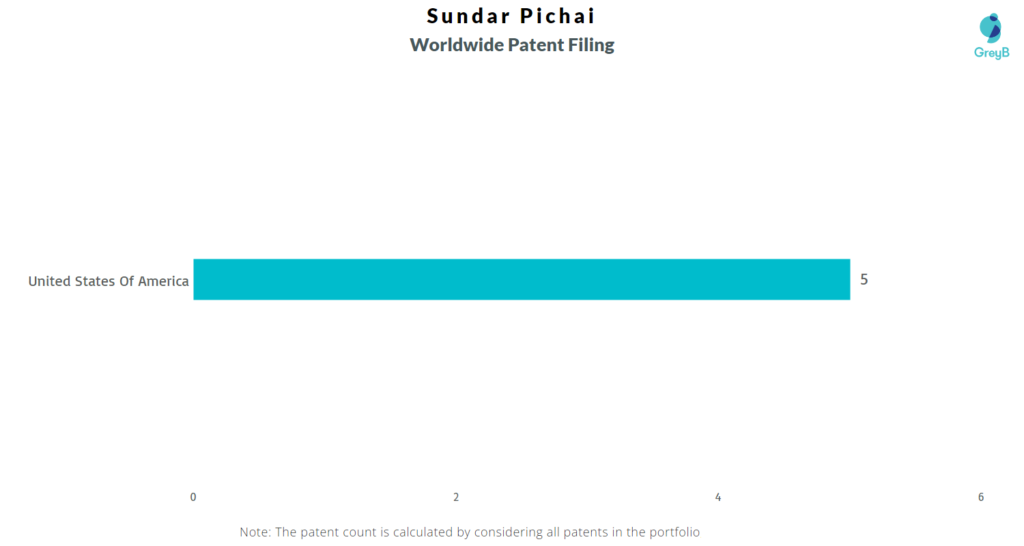 What Technologies are covered by Sundar Pichai's Patents?
Pichai led development of the Google Chrome browser and oversaw Google Maps, Android, Gmail, and Google Apps.
| | |
| --- | --- |
| Sundar Pichai Patents | Title |
| US9274774B2 | Common installer server |
| US20150193215A1 | Common installer server |
| US8261258B1 | Common installer client |
| US6090206A | Throttle valve providing enhanced cleaning |
| WO1999020925A1 | Throttle valve providing cleaning |