The year-wise patent filings for Surgical Device has risen over the decade thanks to top filers like Covidien, Ethicon, and Boston Scientific. Covidien is the top patent holder in the Surgical Device technology cluster with 2137 patents followed by Ethicon (1196 patents) and Boston Scientific (977 patents).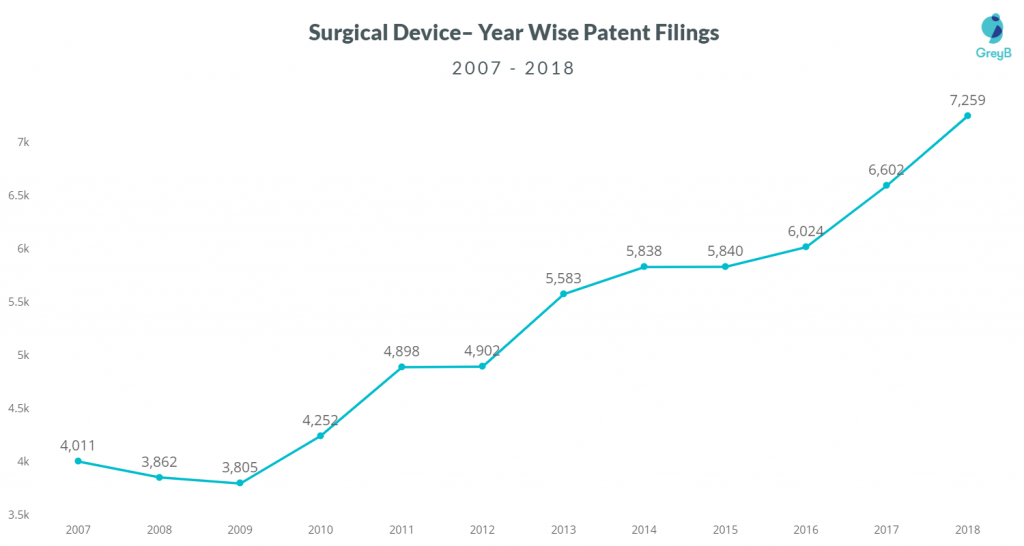 The Surgical Device consists of four sub areas:
Electrosurgical Device
Year wise patent filing trend of electrosurgical device has been growing ever since the 2008-09 dip. Covidien (987 patents) is the top patent holder and Olympus is at #2 with 536 patents.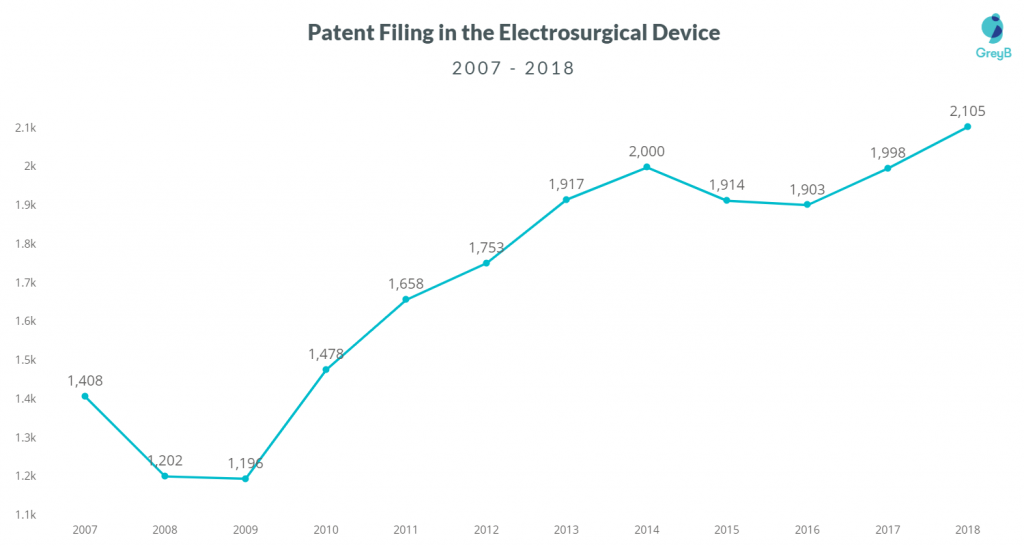 Handheld Surgical Device
The scenario is almost the same with the handheld device except that the patent filing trend is almost stagnant. Covidien is leading in patent filings and Olympus is following.
Next Generation Surgical Device
Year wise patent filing in Next Generation Surgical Device has grown steeply. The number of patents filed in 2018 are 6x of patents filed in 2007.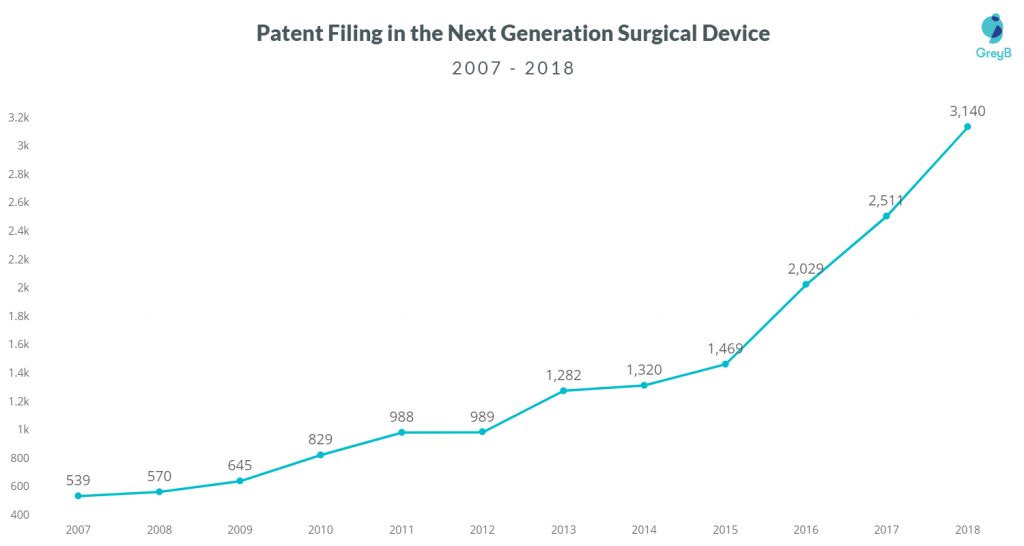 Intuitive Surgical Operation Inc (291 patents) is at #1 spot followed by Covidien (203) which is trailed by Philips (200) at a stone's throw. Medtronic in 2013 was top patent holder but now it isn't in the top 3 list.
Considering that the top patent holders only have less than 1000 patents collectively out of 16000+, you can imagine how the area has been teem up by companies.
Sutures and Staples
As for sutures and staples, the year wise patent filing trends are similar to electrosurgical except the patent filing activity hasn't decreased but rather increased a bit.
Below are the top three patent holders of Surgical Device: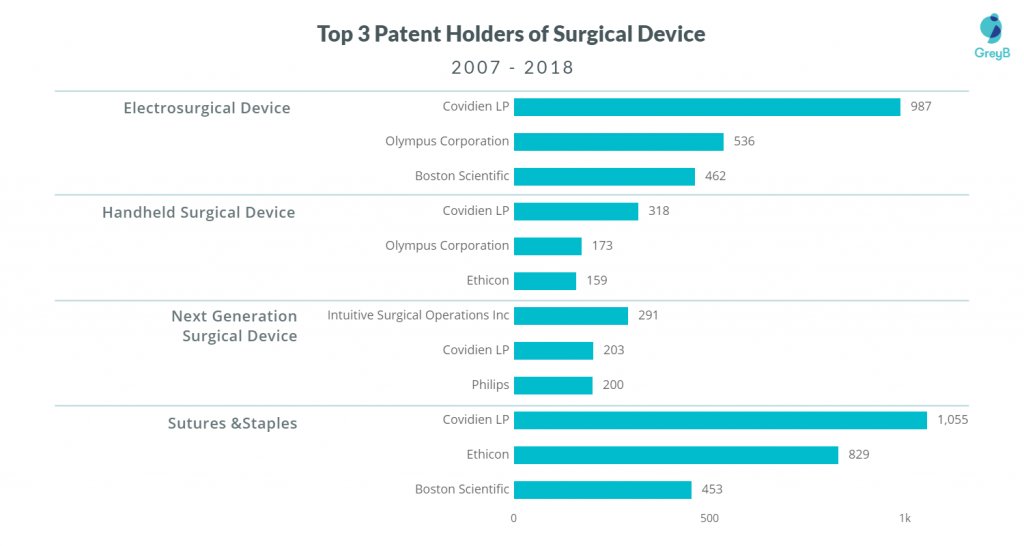 Analysis By: Vipin Singh, Marketing