Between 2000 and 2020, Apple filed 42921 patent applications at the USPTO and abandoned 3477 (8.1%) patent applications. Also, 297 companies abandoned their patent applications due to Apple patents.
How Many Patent Applications did Apple abandon Every Year?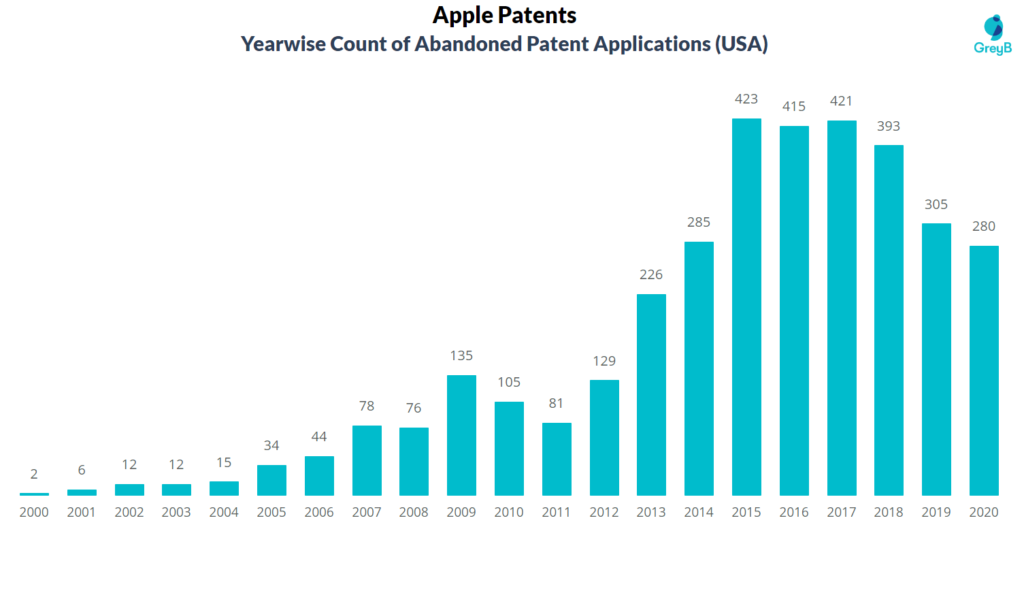 Apple's Patent Filing vs Abandonment Trend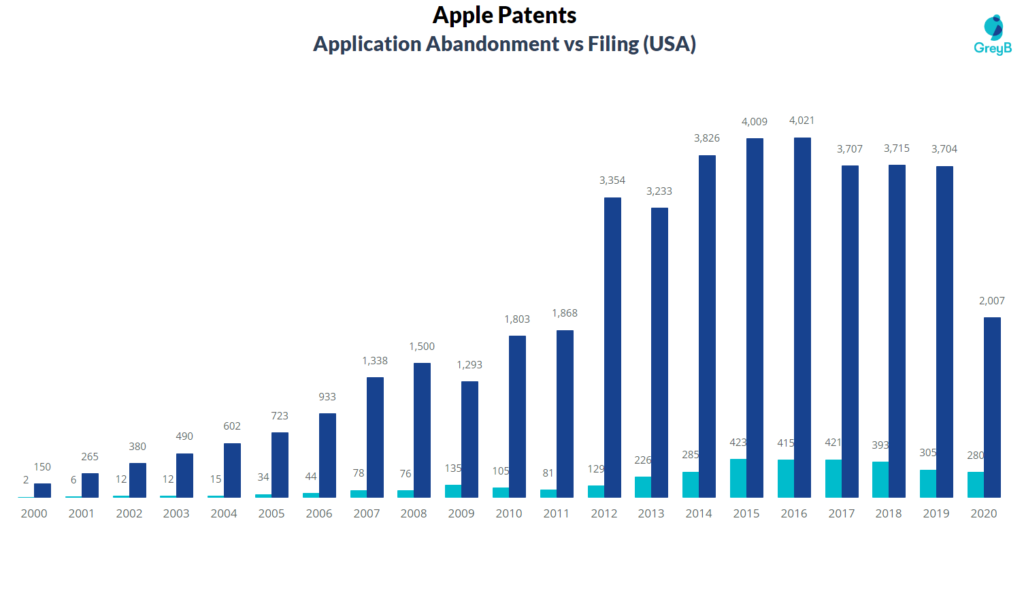 What Percentage of Filed Patents were Abandoned Every Year?