Blue Origin has a total of 66 patents globally, out of which 29 have been granted. Of these 66 patents, more than 59% patents are active. United States of America is where Blue Origin has filed the maximum number of patents, followed by Russia and Europe and it also seems reasonable as the biggest market for Blue Origin is USA. Parallelly, USA seems to be the main focused R&D center and is also the origin country of Blue Origin.
Blue Origin was founded in 2000 by Jeff Bezos with the vision to enable a future where millions of people are living and working in space. Blue believes we must protect Earth by moving heavy industries that stress our planet into space, and enable humanity to expand, explore, and find new energy and material resources. Blue Origin is doing business in Aerospace Industry. The company offers a range of products on Aerospace, Renewable Energy and Engines, etc.
Do read about some of the most popular patents of Blue Origin which have been covered by us in this article and also you can find Blue Origin patents information, the worldwide patent filing activity and its patent filing trend over the years, and many other stats over Blue Origin patent portfolio.
How many patents does Blue Origin have?
Blue Origin has a total of 66 patents globally. These patents belong to 25 unique patent families. Out of 66 patents, 39 patents are active.
How many Blue Origin patents are Alive/Dead?
Worldwide Patents
Patent Families
How Many Patents did Blue Origin File Every Year?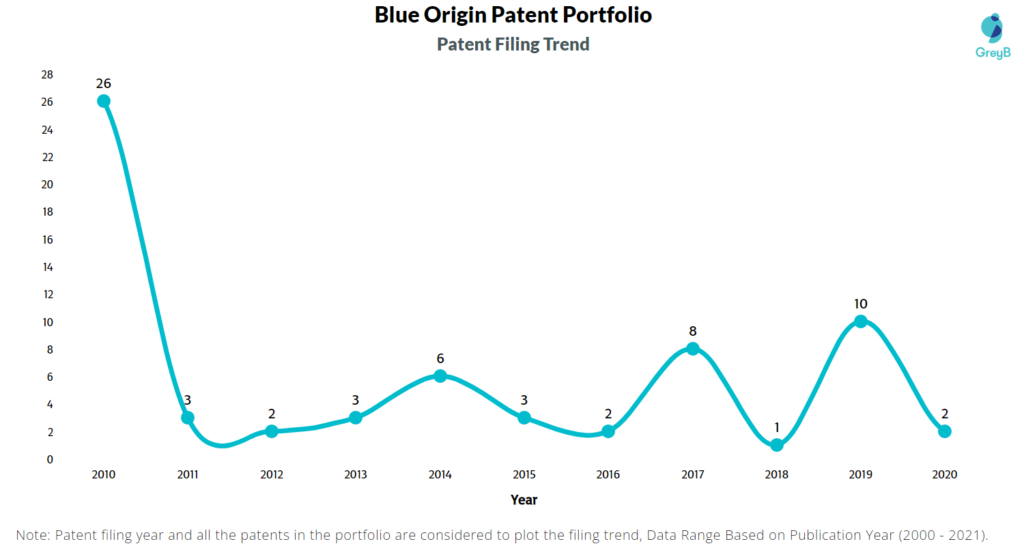 Are you wondering why there is a drop in patent filing for the last two years? It is because a patent application can take up to 18 months to get published. Certainly, it doesn't suggest a decrease in the patent filing.
| | | |
| --- | --- | --- |
| Year of Patents Filing or Grant | Blue Origin Applications Filed | Blue Origin Patents Granted |
| 2011 | 3 | – |
| 2012 | 2 | – |
| 2013 | 3 | 5 |
| 2014 | 6 | 7 |
| 2015 | 3 | 4 |
| 2016 | 2 | 3 |
| 2017 | 8 | 1 |
| 2018 | 1 | 1 |
| 2019 | 10 | 4 |
| 2020 | 2 | 2 |
| 2021 | – | 2 |
How Many Patents did Blue Origin File in Different Countries?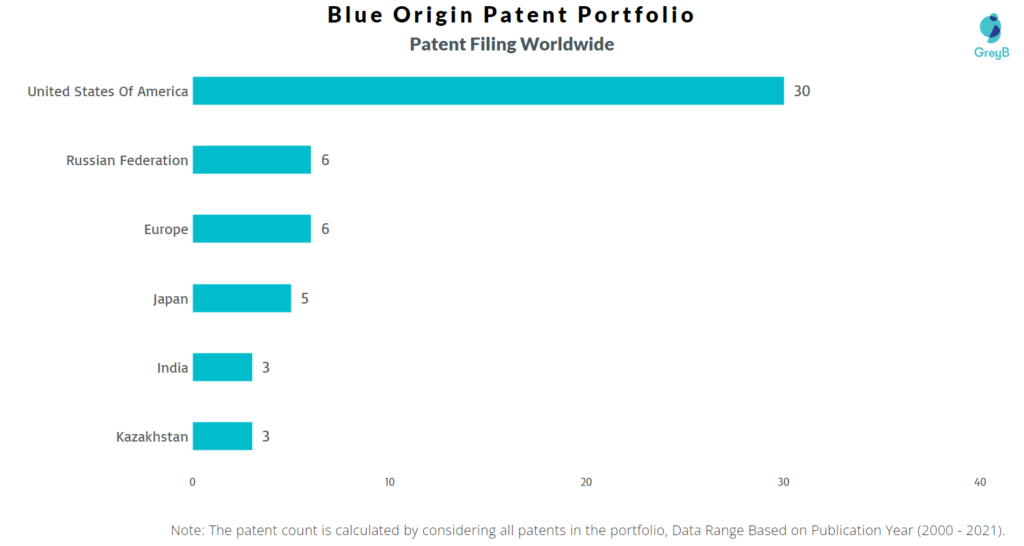 Countries in which Blue Origin Filed Patents
| | |
| --- | --- |
| Country | Patents |
| United States Of America | 30 |
| Russian Federation | 6 |
| Europe | 6 |
| Japan | 5 |
| India | 3 |
| Kazakhstan | 3 |
Where are Research Centers of Blue Origin Patents Located?
10 Best Blue Origin Patents
US8678321B2 is the most popular patent in the Blue Origin portfolio. It has received 23 citations so far from companies like Boeing, Biosphere Aerospace and Space Information Laboratories.
Below is the list of 10 most cited patents of Blue Origin:
What Percentage of Blue Origin US Patent Applications were Granted?
Blue Origin (Excluding its subsidiaries) has filed 31 patent applications at USPTO so far (Excluding Design and PCT applications). Out of these 20 have been granted leading to a grant rate of 76.92%.
Below are the key stats of Blue Origin patent prosecution at the USPTO.
Which Law Firms Filed Most US Patents for Blue Origin?
| | | |
| --- | --- | --- |
| Law Firm | Total Applications | Success Rate |
| Perkins Coie Llp | 27 | 70.84% |
"We're committed to building a road to space so our children can build the future,"
Blue Origin is a space company that develops orbital technology and rocket-powered vertical takeoff and vertical landing (VTVL) aircraft for suborbital and orbital space access.
As a result, Bezos will be more active in Blue Origin in the future. The business intends to continue developing rockets and engines in order to send humans and other payloads beyond Earth's orbit, with the goal of colonising the solar system in the future.
Bezos is investing billions in the development, construction, and launch of Blue Origin's orbital and suborbital spacecraft.
The company's New Shepard suborbital rocket, named after Alan Shepard, the first American to go into space, promises to provide an 11-minute flight 100 kilometers (62 miles) above Earth's surface.
Since its inception, Blue Origin has created five rocket engines: the BE-1, BE-2, BE-3, BE-4, and BE-7. The engines are built for numerous usage and tested at the company's test site in Van Horn, Texas, in order to meet the company's reusability goal.
EXCLUSIVE INSIGHTS COMING SOON!
What are Blue Origin's key innovation segments?
What Technologies are Covered by Blue Origin?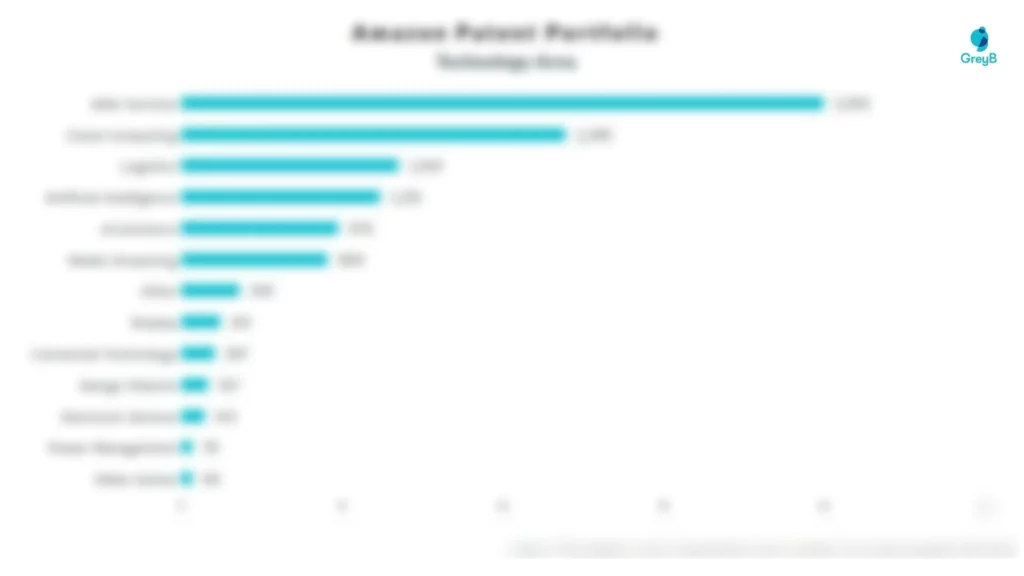 The chart below distributes patents filed by Blue Origin in different countries on the basis of the technology protected in patents. It also represents the markets where Blue Origin thinks it's important to protect particular technology inventions.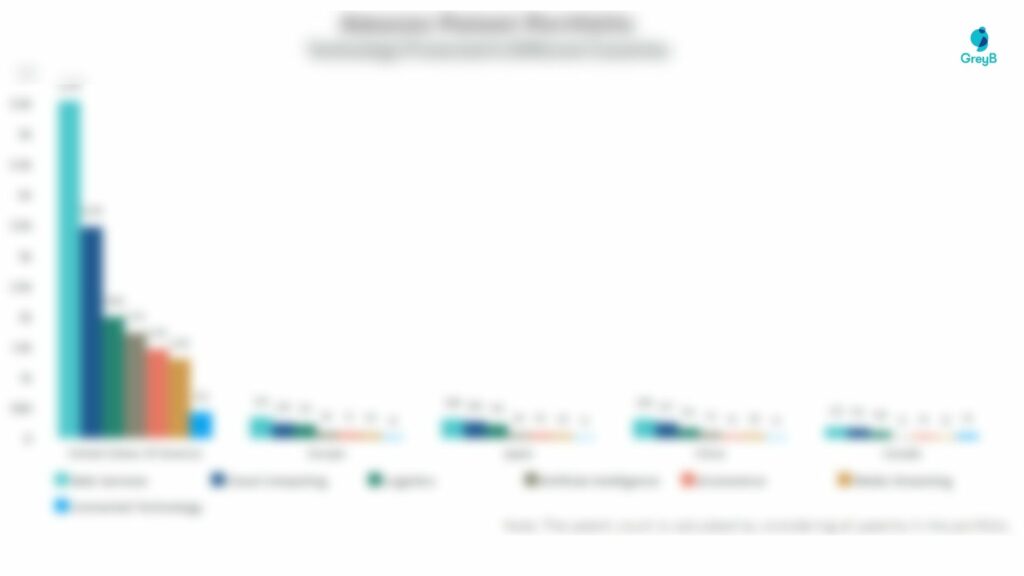 R&D Focus: How Blue Origin search focus changed over the years?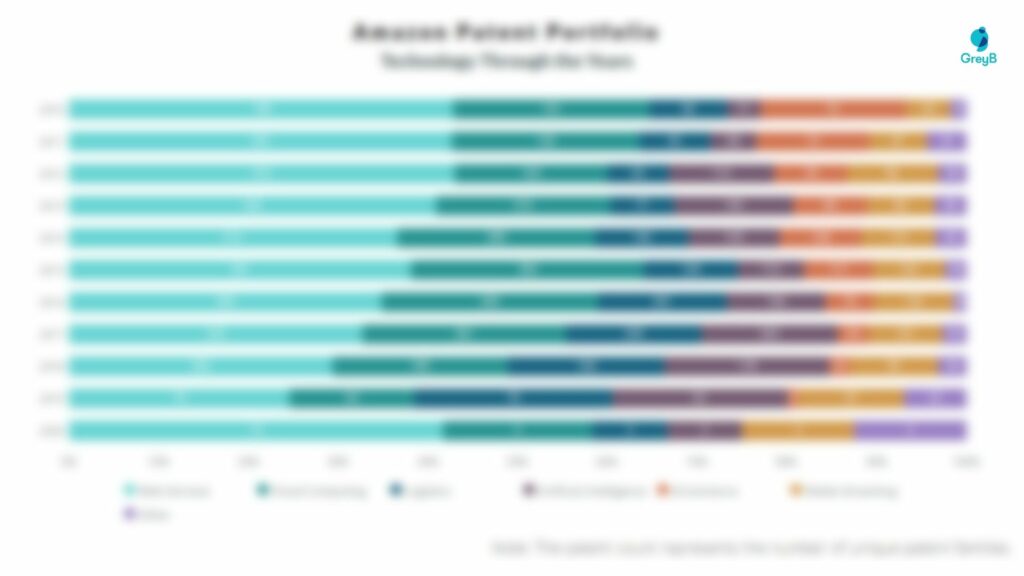 EXCLUSIVE INSIGHTS COMING SOON!
Interested in knowing about the areas of innovation that are being protected by Blue Origin?