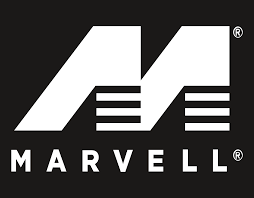 On May 20, 2019, Marvell announced its purchase of Avera Semiconductor, a wholly-owned subsidiary of Global Foundries which was introduced in November 2018. Marvel completed the acquisition on November 5, 2019, for approximately $600 million, which also includes Intellectual property assets. 680 patents were reassigned to Marvell as per USPTO assignment records. This acquisition can:
Bring world-class ASIC IP and development capabilities for wired and wireless applications.
Leverages design Capacity with Deep IBM Heritage as the acquired portfolio contains 75% patents of IBM microelectronics which is a part of Global foundries since 2014.
Extend Marvell reach in 5G base station.
Accelerate the focus of Marvell for becoming a world's leading supplier of infrastructure semiconductor solutions.
"The successful acquisition of the GE gasification technology further supports our long-term, strategic focus on gasification."
~Seifi Ghasemi, Chairman, President, and CEO of Air Products
On August 05, 2019, Air product and Chemical completed the acquisition of General Electric company's gasification business. One year ago in 2018, Air product and Chemicals acquired Coal Gasification Technology licensing business from Shell, and also formed a strategic alliance for residue gasification technology to refinery complexes. So, the acquisition of General electric will be a complement to that acquisition.
The gasification business acquired by Air Products includes GE's share of its 50/50 joint venture (JV) with China Shenhua Coal Liquefaction and Chemical Co Ltd – a subsidiary of China Energy Group.

Blackberry applied for the reassignment of 289 patents from one of their subsidiary Certicom, which they acquired in 2009 by biding for 106.5 million USD.
Since then BlackBerry Certicom has industry-leading expertise in Elliptic Curve Cryptography and has established the world's largest ECC-based patent portfolio.
On October 3, 2019, DTN LLC a subsidiary of TBG AG (Thyssen-Bornemisza Group) acquired 95 patents (as mentioned on USPTO) from TWC patent trust LLT. The original Assignee of these patents is The Weather Channel whose product and technology assets were acquired by IBM in July 2016, for around 2 billion USD.
In May 2019, Kukdo Chemical acquired Samsung SDI Anisotropic Conductive Film (ACF) business unit for an estimated 16-18 billion USD. ACF is the core material in connecting display panels to electronic circuits with its annual sales ranging around 15.0 billion USD.
Earlier Samsung was approached by H&S High Tech Corp, but Kukdo Chemical jumped in and overbid for an increased price. 44 patents were reassigned to Kudko Chemical as mentioned on USPTO related to this acquisition.
H&S High Tech acquired LG Innotek's ACF division and also approached Samsung for its ACF unit which implies they are looking for expansion or such acquisitions in South Korea.