The improvement in pharmacokinetics would eventually result in an enhanced onset and duration time. The onset and duration depend on multiple factors ranging from the drug composition to the route of administration. But in the case of cannabinoid, it's a big obstacle because of its lipophilic nature. It only shows 20-25% bioavailability even in the most optimistic scenario.
Onset time can be managed to some extent by controlling the dosage that is, by modifying the drug composition and their properties. Some other ways to increase onset and duration are by:
Adding excipients
Developing unique systems
Improving dosage form
Improving Route form
Researchers are finding ways to manage onset and duration as to increase the effectiveness. There are 195 Patent families filed globally under the onset and duration technology node of cannabis.
Below infographics depicts how patent filing trend evolved over the years in Onset and Duration Technologies: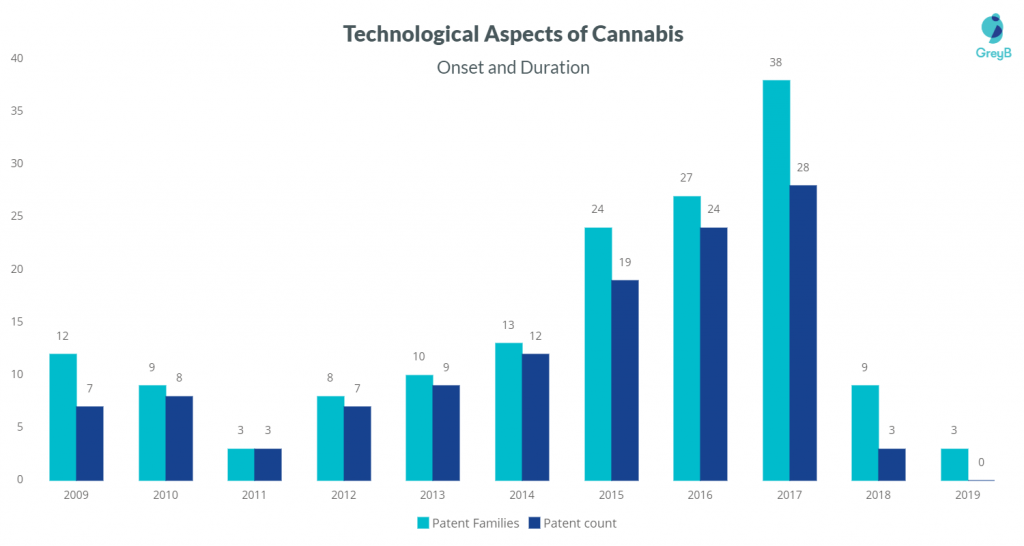 Explore Other Patent Statistics on Cannabis Industry