Shougang Group has a total of 6503 patents globally, out of which 3222 have been granted. Of these 6503 patents, more than 83% patents are active. China is where Shougang Group has filed the maximum number of patents, followed by South Korea and Japan and it also seems reasonable as the biggest market for Shougang Group is China, it has generated an annual revenue of $30.05 billion in the year 2020. Parallelly, China seems to be the main focused R&D center and is also the origin country of Shougang Group.
Shougang Group was founded in 1919 by Zheng Xu. Company is doing business in smelting of iron and steel, mining, machinery, electronics, construction, real estate, services, international trade, and other industries are among them. The Group's major products are iron and steel smelting, as well as hot-rolled and cold-rolled sheet. As of November 2021, Shougang Group has a market cap of $42.39 billion.
Do read about some of the most popular patents of Shougang Group which have been covered by us in this article and also you can find Shougang Group's patents information, the worldwide patent filing activity and its patent filing trend over the years, and many other stats over Shougang Group's patent portfolio.
How many patents does Shougang Group have?
Shougang Group has a total of 6503 patents globally. These patents belong to 4806 unique patent families. Out of 6503 patents, 5425 patents are active.
How many Shougang Group patents are Alive/Dead?
Worldwide Patents
Patent Families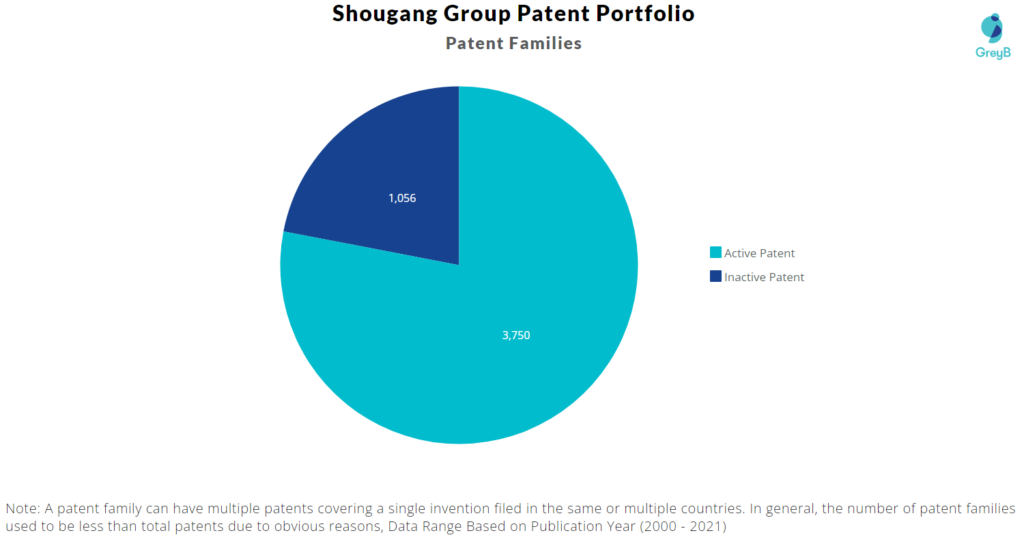 How Many Patents did Shougang Group File Every Year?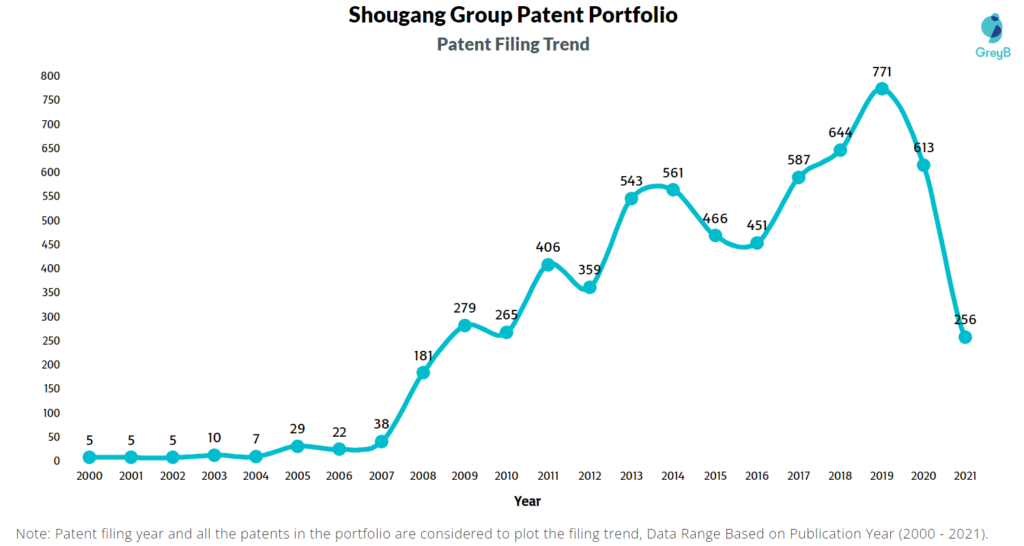 Are you wondering why there is a drop in patent filing for the last two years? It is because a patent application can take up to 18 months to get published. Certainly, it doesn't suggest a decrease in the patent filing.
| | | |
| --- | --- | --- |
| Year of Patents Filing or Grant | Shougang Group Applications Filed | Shougang Group Patents Granted |
| 2011 | 406 | 161 |
| 2012 | 359 | 183 |
| 2013 | 543 | 178 |
| 2014 | 561 | 224 |
| 2015 | 466 | 283 |
| 2016 | 451 | 285 |
| 2017 | 587 | 268 |
| 2018 | 644 | 266 |
| 2019 | 771 | 266 |
| 2020 | 613 | 437 |
| 2021 | 256 | 441 |
How Many Patents did Shougang Group File in Different Countries?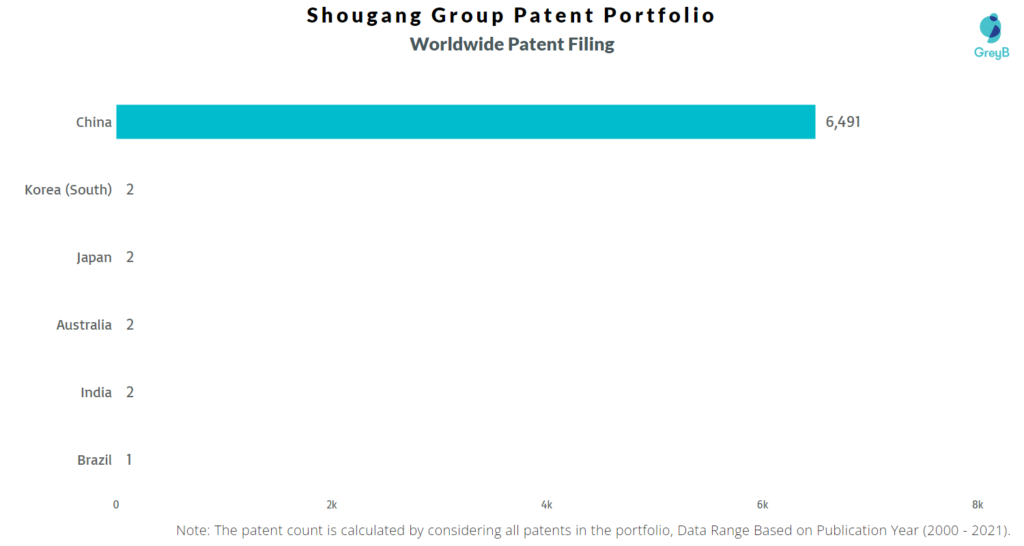 Countries in which Shougang Group Filed Patents
| | |
| --- | --- |
| Country | Patents |
| China | 6491 |
| Korea (South) | 2 |
| Japan | 2 |
| Australia | 2 |
| India | 2 |
| Brazil | 1 |
Where are Research Centers of Shougang Group Patents Located?
10 Best Shougang Group Patents
CN101670372A is the most popular patent in the Shougang Group portfolio. It has received 45 citations so far from companies like Nanjing Iron and Steel, Wuhan Iron and Steel (Group) and Angang Steel.
Below is the list of 10 most cited patents of Shougang Group:
Shougang Group continues to write new chapters in serving and building up its country with iron and steel, as well as being 'highly responsible, innovative, and leading.'
Shougang Group values intellectual property work, is committed to green development, actively implements innovative development concepts, is dedicated to technology and management innovation, and has developed a batch of innovative technologies with independent intellectual property rights that are core competitive. Patent production capacity is also increasing. Patent quality and quantity have both improved at the same time, and these efforts are continuing to bear fruit.
To strengthen its patent information construction and continuously improve its capacity for innovation and co-creation, Shougang Group insists on a combination of patent work and structural adjustment, product upgrading and updating, and technological innovation, building an intellectual property working mechanism with creation as the core, application as the orientation, management as the foundation, and protection as the basis, and establishing a perfected management system. Shougang Group has developed and cultivated a number of innovative technologies with their own intellectual property rights, giving them a competitive advantage in key products such as automotive sheets, electrical steel, tinplate, pipeline steel, high-strength steel, weathering steel, and a number of other major technical areas.
What are Shougang Group key innovation segments?
What Technologies are Covered by Shougang Group?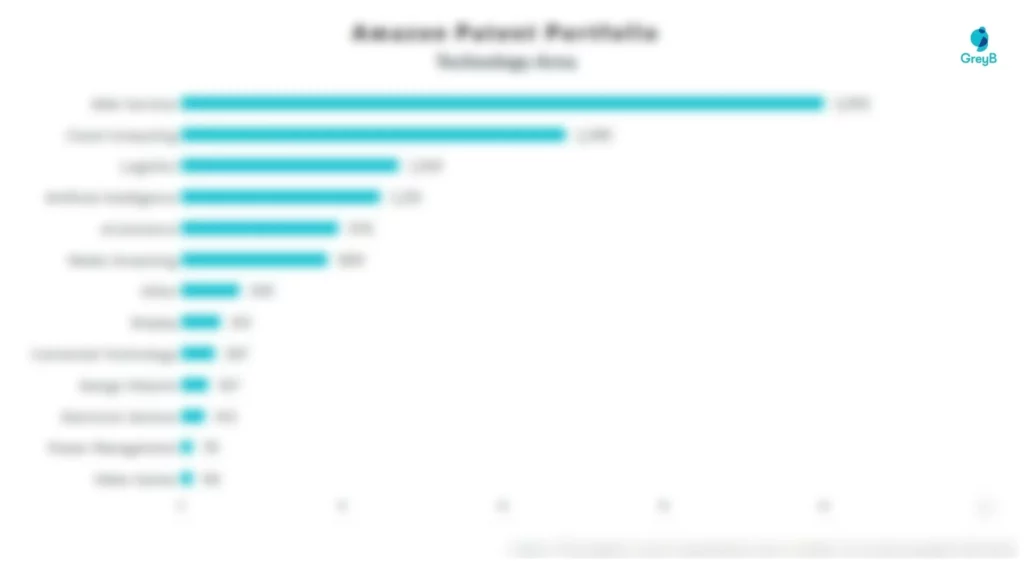 The chart below distributes patents filed by Shougang Group in different countries on the basis of the technology protected in patents. It also represents the markets where Shougang Group thinks it's important to protect particular technology inventions.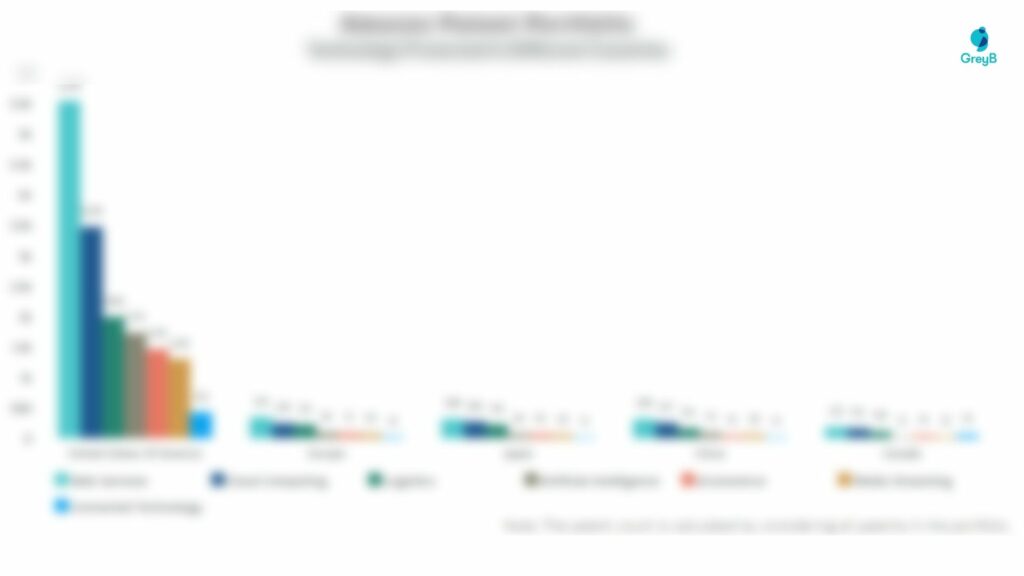 R&D Focus: How Shougang Group research focus changed over the years?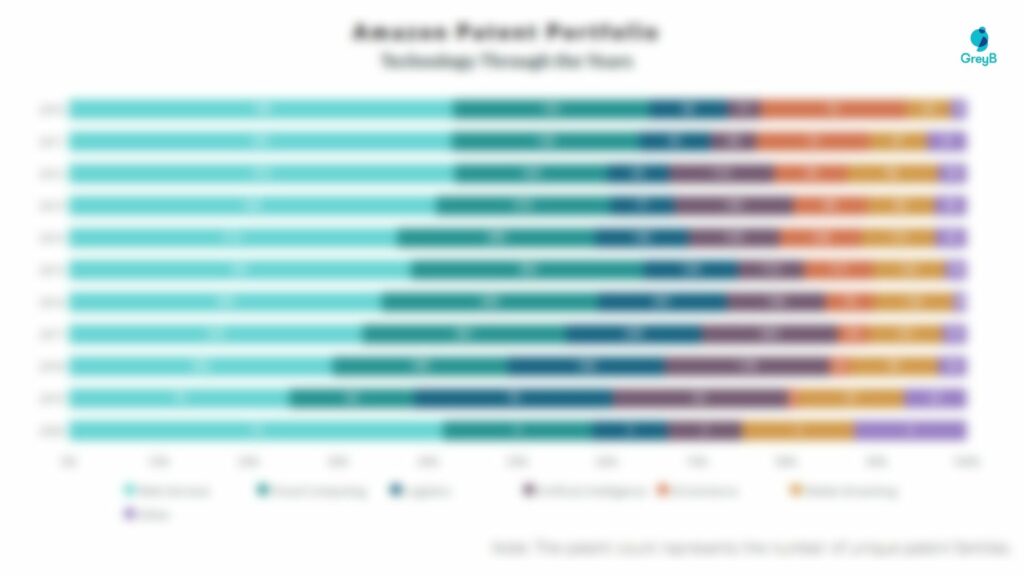 Interested in knowing about the areas of innovation that are being protected by Shougang Group?