"If We published Patents, It Would Be Farcical because the Chinese would just use them as a recipe book" – Elon Musk founder of SpaceX
In 2017, Elon Musk said in an interview that "we have essentially no patents in SpaceX" so Elon Musk is going with a trade secret route. This explained why SpaceX doesn't want to share the crucial technology with anyone.
But, we can't stop others from filing patents.
According to a lawsuit filed by SpaceX on Blue Origin that the company is carefully picking SpaceX employees to gain information on SpaceX design efforts.
After that in 2009, Jeff Bezos filed a patent for 'Sea landing of space launch vehicles and associated systems and methods' which got granted just 7 months before SpaceX finished building their first landing drone (ASDS).
Elon Musk challenged this patent stating this technology is an old one, citing many old references and sci-fi movies. In the end, they have to reissue the patent without using the first 13 claims.
So, does that mean SpaceX still not filing patents?
It might be possible that they are collaborating with other companies, and using the technologies one example of this could be, Google and SpaceX are planning the biggest satellite launch project ever – a satellite constellation to envelope the entire Earth and invest $1 billion. Where X Development, an Alphabet company has over 2k patents only in the Satellite domain.
But, we recently found that SpaceX has started filing patents. Yes!
We found 26 patents in total on the name of SpaceX, and most of the patents are filed in 2019, in total 22 patents.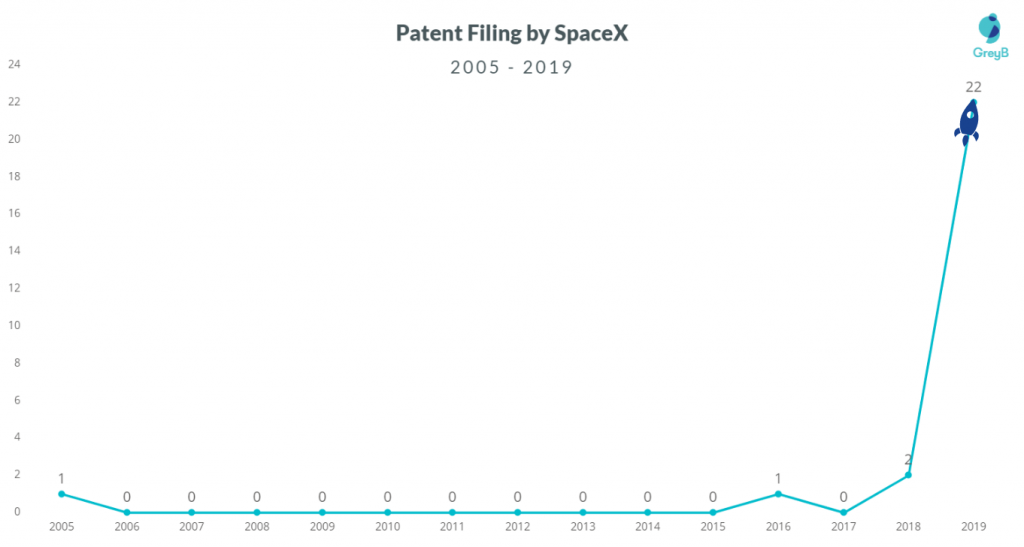 Again it leads to the question; Aren't these patents will be a recipe book for others?
So, we analyzed these patents and found that SpaceX is not filing patents for their crucial technology. That is still a trade secret but they started covering the other aspects of their technology in domain. Most of the patents are of communication and 18 of them are filed for Antennas.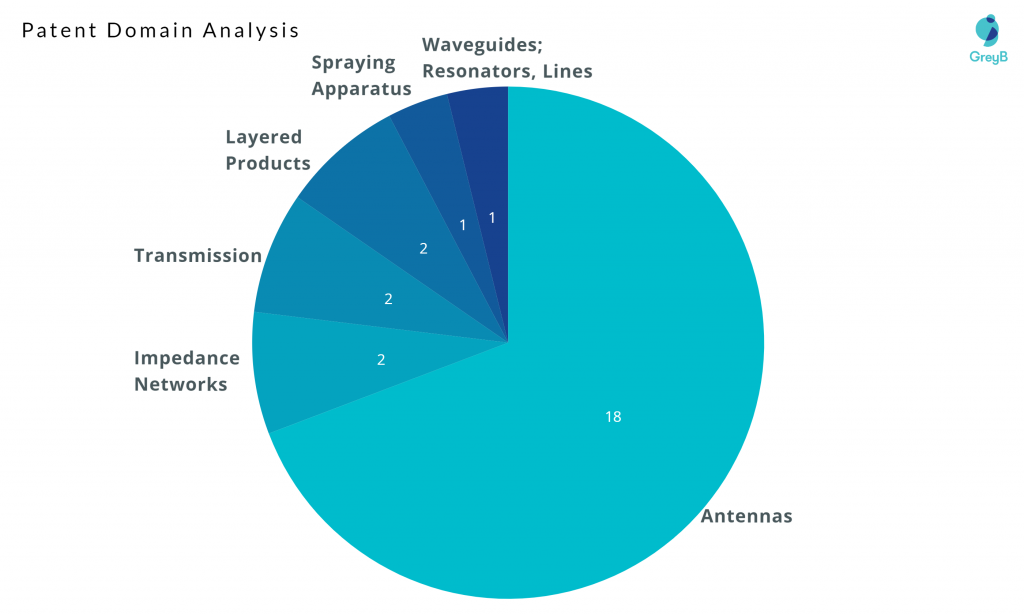 Stats Compiled By Sachin, Report Generation Team