Snowflake Inc. is a cloud-based data warehousing company that was started in 2012. Since then, the company has shown tremendous growth bagging multiple awards like the global technology partner award for innovation. Consequently, the company in its initial public offerings in September 2020 raised $3.36 billion US with big players like Berkshire Hathaway showing interest.
Overview of Snowflake's Patent Portfolio

Now talking about the patent portfolio of Snowflakes Inc, it has patents belonging to 49 unique patent families filed in four countries – USA, South Korea, Canada, and India.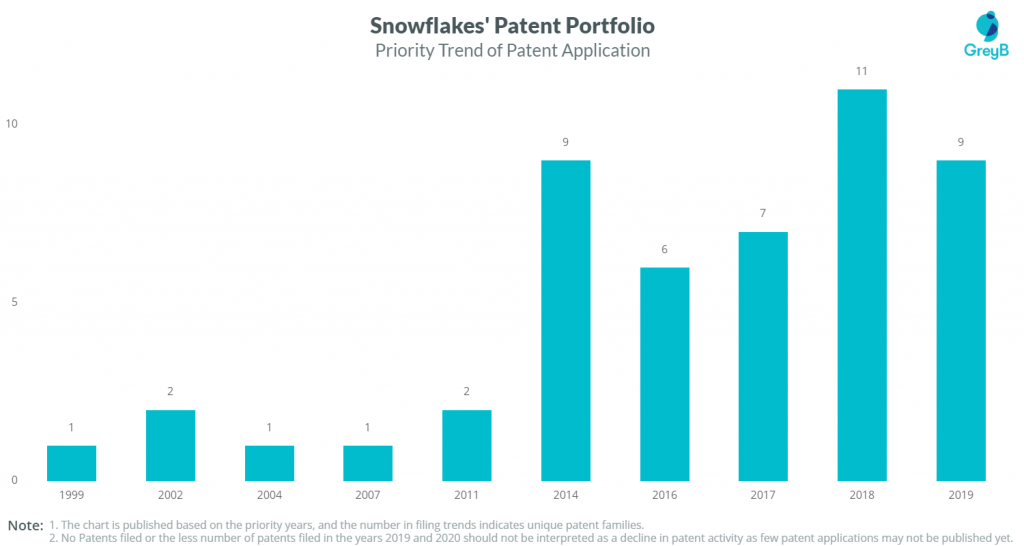 Technological Profile of Snowflake Inc Patent Portfolio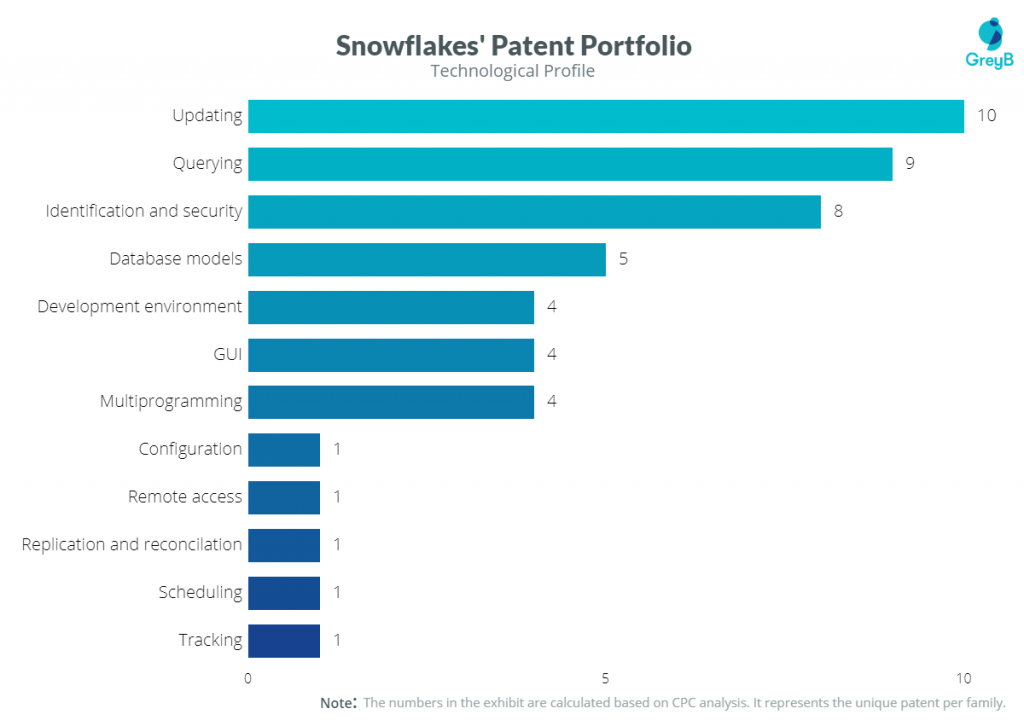 The technological profile of Snowflake's patent portfolio shows that the majority of work in Snowflake has been focussing on data updation and data querying with approximately 40% percent of the patents falling under these two sections alone. User identification and data security is another area that seems particularly of interest to Snowflake.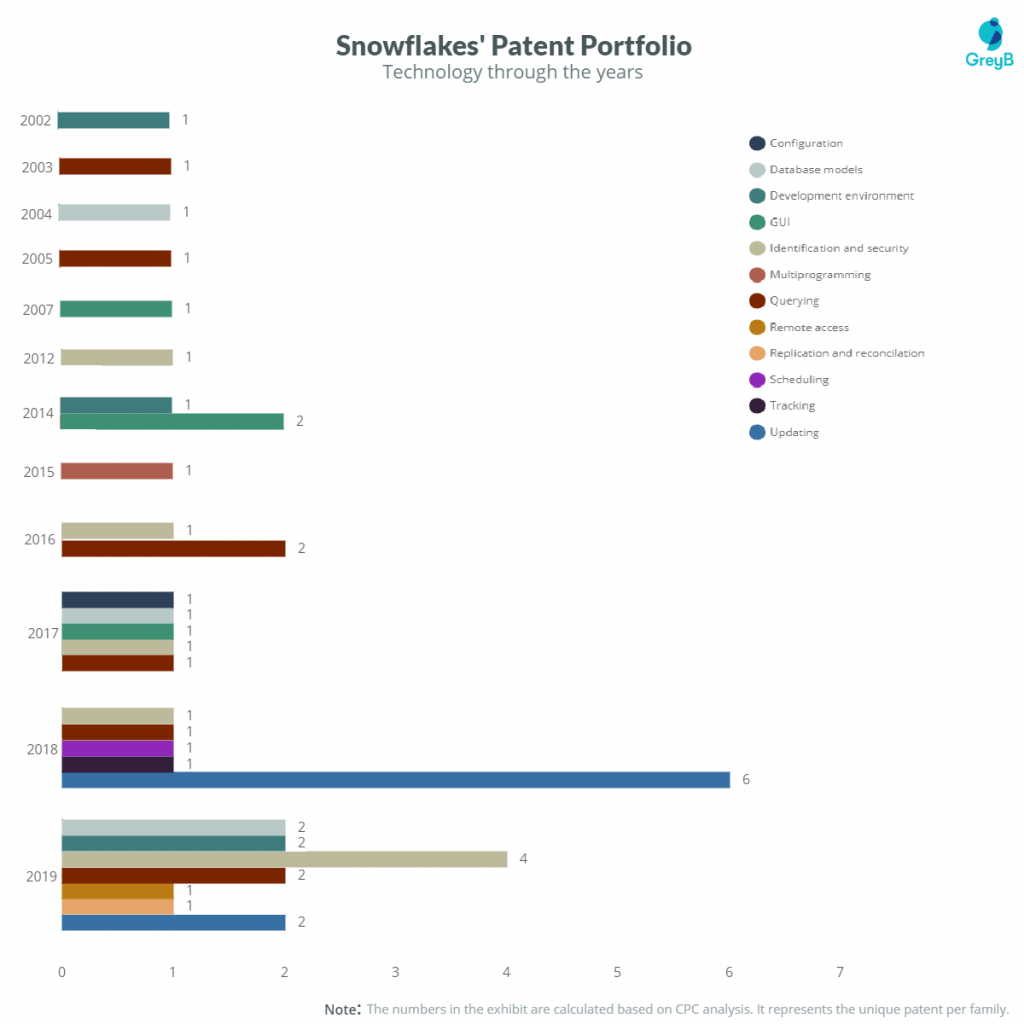 In the initial years after the launch, the filing trend of the company shows that it was focused on the better graphical user interface (GUI) along with improved query processing.
In the GUI domain, the patents talked about providing checkboxes for selecting multiples items at once and an innovative tab that allowed the user to enter text. Whereas query processing patents talked about improving performance using metadata predicate values (evaluating Boolean values corresponding to the metadata) and resource managers.
The company has also not neglected data security and authentication in its initial few years of patent filing with patents mentioning the use of digital water markers and security keys for providing user access. A user when requesting access to a file will be provided a file with an encoded digital water marker corresponding to the user identity.
Interestingly, most of the patents owned by Snowflake having filing earlier than 2012 originally belonged to IBM. Those patents were dealing with multiple domains like processing queries using access paths and statistical data, providing a test environment for projects, and improved user interaction by automatic opening of website corresponding to a document.
It can be clearly seen that majority of patent filing was done in the years 2018-19 with patents dealing with database updating, multiprogramming, and database modeling. The patents corresponding database updating talked about storing metadata related to the database in immutable storage (one which cannot be altered), entry of data by dividing into batches using a number of processing nodes working independently of each other. Batch entry of data using independently operating processing nodes is helpful when there is a system failure and in the case of connected nodes, the entire system can crash leading to repetition of the entire process again.
The patents around multi programming were catering towards performing join operations for multiple tables using hash string. Join operations are used for combining data from two different parties such as organizations but security becomes an issue in these cases when both the parties are looking to share only a certain amount of data. So here the secured data joining works by using hash strings for the data that convert string values into integer values thereby generating a secure join key that hashes a data entry of the first account to the data entry of other accounts.
In conclusion, patent filling for Snowflake was understandably dominated by database updating, querying, and security.