Twitter acquired 80% of patents in their portfolio, to be more specific only 280 applications (36 granted+ 16 applications awaiting issuance) out of 1405 patents were filed by Twitter in its portfolio.
From 2011 to 2015, Twitter was acquiring a lot of companies, and till now, Twitter has done 59 acquisitions.
In 2013, when IBM alleged Twitter of infringing 3 of its patents, both the companies agreed on cross-licensing agreement rather than going for a lawsuit. Twitter bought 943 of IBM's patents, to strengthen its defensive portfolio with the amount of $36 million.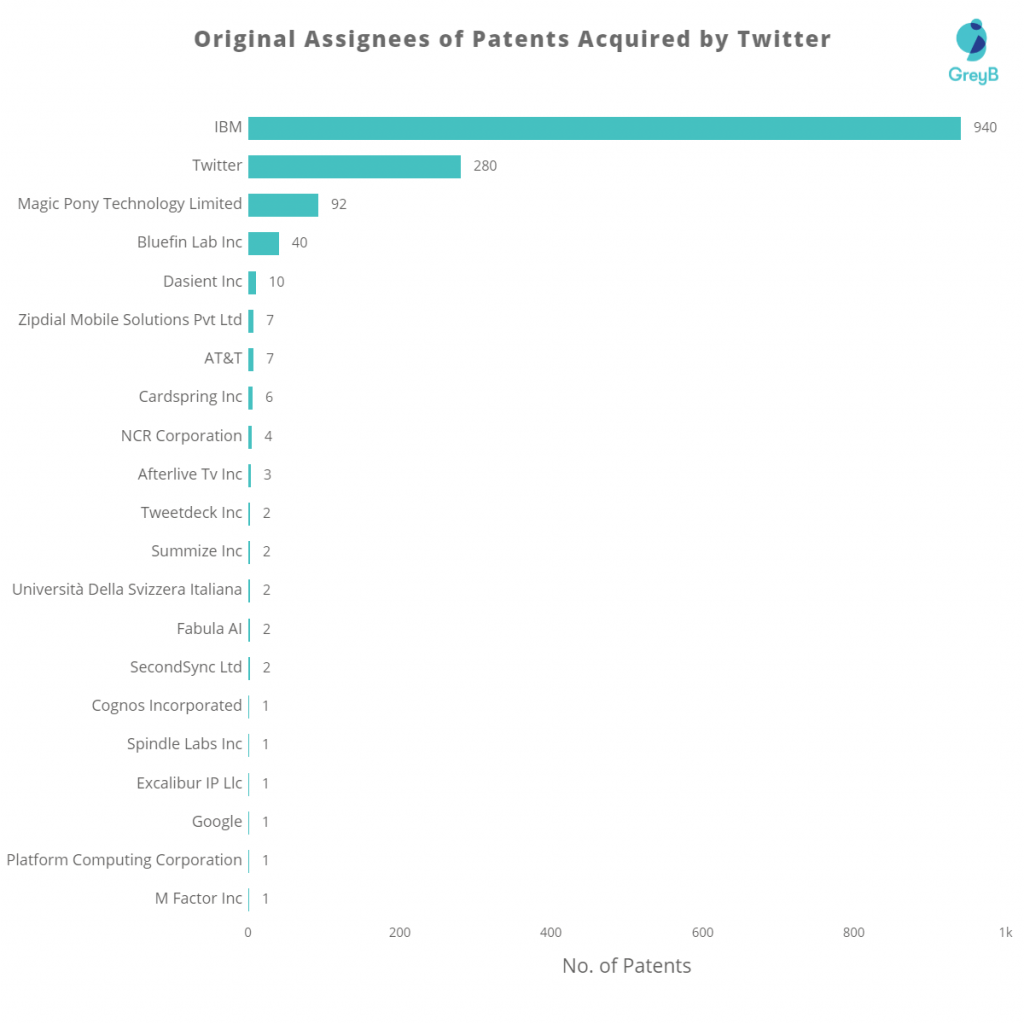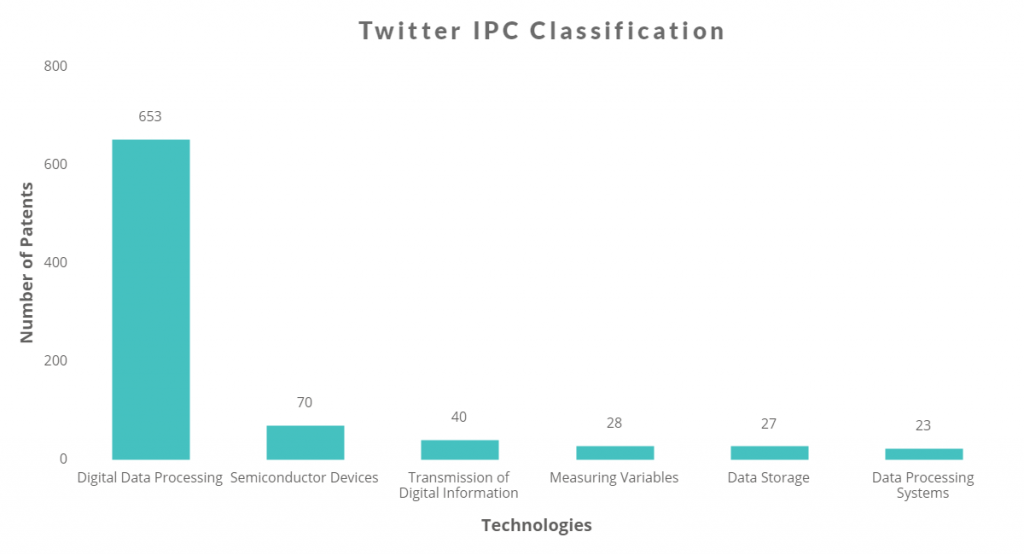 When deep dive into that data to find what kind of patents are acquired by Twitter? we found that 65% of Twitter patents were related to Digital Data Processing, while the remaining 35% constituted patents belonging to several technologies – ranging from Semiconductor Devices to Data Processing Systems.
Twitter major filing is in the US more than 1000 patents are filled their, followed by Japan, China, Canada, and Europe: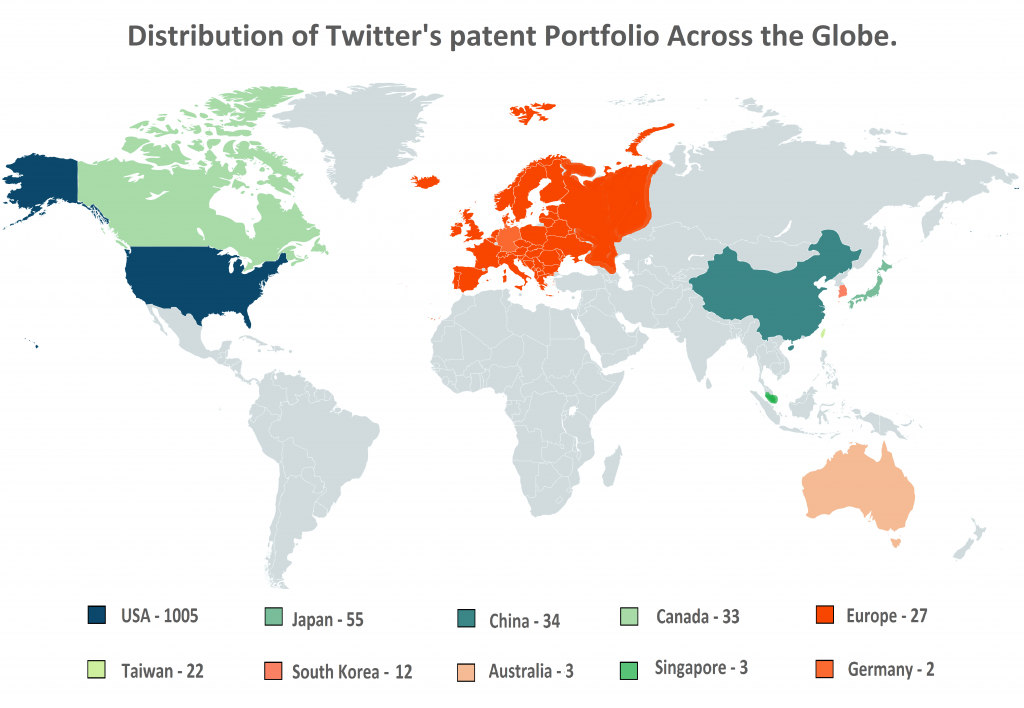 We published an in-depth study on Twitter's patent portfolio on our blog. Covering – Remaining Lifetime of its Patents, patent citation analysis, evaluating the litigation probability of Twitter's portfolio, and is there still a chance for Twitter's acquisition?