Air Products & Chemical, Inc. sells gases and chemicals for industrial use in 50 nations. The organization has made various acquisitions consistently worldwide. In this article, we will be concentrating on the acquisitions in the most recent two years.
In the above table, it is noticeable that the Air Product expansion strategy is acquiring companies in different nations.
Patents involved in the above acquisitions:
Total patent family members transferred to Air Product is: 361
During the acquisition of ACP, there wasn't any reassignment of patents recorded during the transaction. It might be because ACP is an independent carbon dioxide business in Continental Europe which now completely falls in the Air Product portfolio.
Below chart will help you know the exact number of patent transactions:
These acquisitions have strengthened the patent portfolio of Air Product in 30+ countries worldwide. Below is a chart showcasing the top 10 geographies where they acquired maximum patents.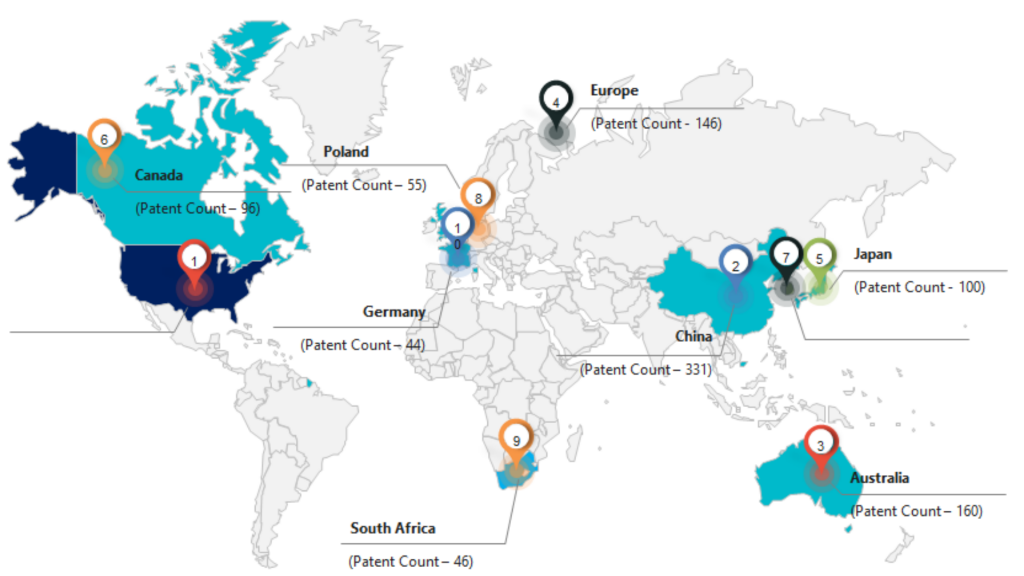 Analyzing the activities in the last two years one can easily predict that Air Product is doing multiple acquisitions and is investing in joint ventures too. So, it can be a good opportunity for companies who want to get acquired or merge with this giant.