IBM broke its own record of 9100 granted patents in 2018 by earning 9262 patents in 2019 at USPTO. It could be the maximum number of patents any company has won in a single year but Samsung surpassed and broke IBM's winning streak.
Below we have visualized IBM patents per year evolution over the last decade: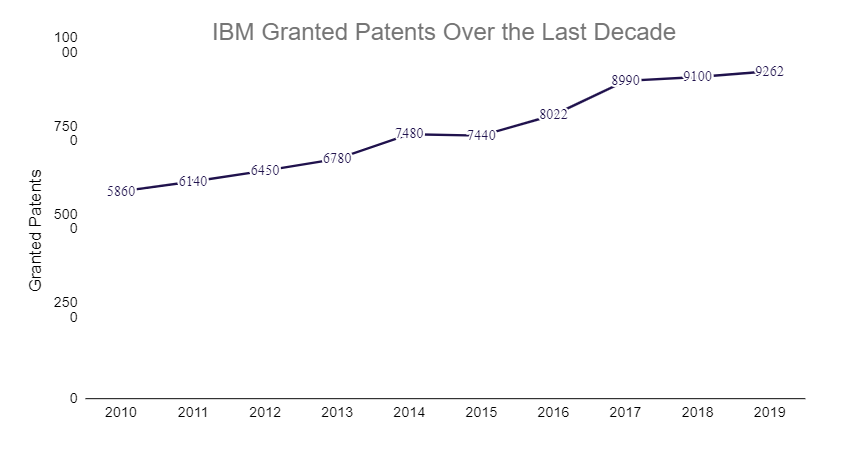 We analyzed the grant rate of IBM applications by picking up all the publications since 2000 and calculated some stats as shown below: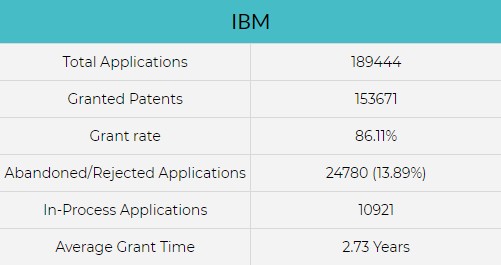 The above numbers are derived from one of our tool Assignee Analysis. This offers extensive coverage of USPTO data presented graphically for comparative analysis. And provides you with critical information about assignees, which can help you track down the key tech area where companies are innovating and are filing patents.

Here's the Microsoft US Patents per year chart.